In particular, the Iranian Foreign Minister said that Twitter was shutting down accounts of real Iranians, while ignoring anti-government accounts he claims are backed by the United States.
Hello @Jack. Twitter has shuttered accounts of real Iranians, incl TV presenters & students, for supposedly being part of an 'influence op'. How about looking at actual bots in Tirana used to prop up 'regime change' propaganda spewed out of DC? #YouAreBots https://t.co/dTs0diYrM4

— Javad Zarif (@JZarif) 16 сентября 2018 г.
​Earlier, Iranian media outlets accused Israel, Saudi Arabia and exiled opposition groups, including the Mujahideen Khalq which has members based in Albania, of being behind social media campaigns calling for the overthrow of the regime in the Islamic Republic.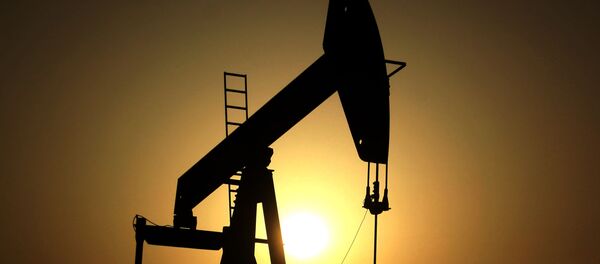 14 September 2018, 22:24 GMT
Iranian Supreme Leader Ayatollah Ali Khamenei has accused Washington and Tel Aviv of waging a full-scale media war to discourage simple Iranians, as the country faces intense economic and political pressure after US withdrawal from Iranian JCPOA nuclear deal.
The 2015 Iran nuclear deal stipulated the gradual removal of sanctions against Tehran in exchange for the Middle Eastern country abandoning its nuclear weapons program. The Trump administration announced that the US would withdraw from the multilateral accord in May, which led to a reinstatement of the first round of Washington's anti-Iranian sanctions in August.
In the wake of this move, however, parties to the Iranian nuclear deal — Russia, Germany, China, France, Iran, the United Kingdom and the European Union — have reaffirmed their commitment to the historic agreement.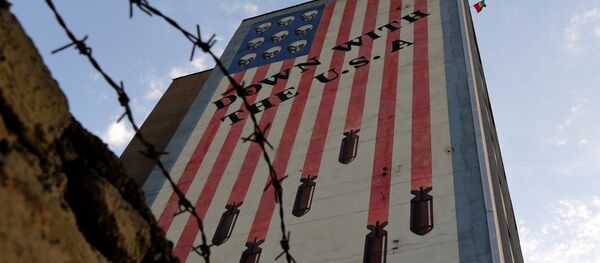 30 August 2018, 22:29 GMT
Mass rallies against Iraninan government policies started on December 28 and hit major Iranian cities, including Tehran, Mashhad, Isfahan and Rasht. Some of them resulted in violent clashes between protesters and police officers.
In August, courts in Iran reportedly sentenced at least 208 members of a minority Shia Muslim sect known as Dervishes. In trials that followed the winter rallies, the courts handed down sentences to at least 208 Dervishes that include prison terms ranging from four months to 26 years, flogging, internal exile, travel bans, and a ban on membership in social and political groups.
READ MORE: Nuclear Deal With Iran 'Dead': US Aims for Regime Change in Tehran – Analyst
In July, US State Secretary Michael Pompeo announced that the US was launching a 24/7 Farsi-language TV channel for an Iranian audience to refute what he called the "lies" of the Iranian "regime."