In antiquity, Jableh served as an important city of the Roman Empire. The city's amphitheater, accommodating up to 8,000 spectators, was constructed about two thousand years ago and was chosen as a venue for the first full-fledged post-war art festival in Latakia.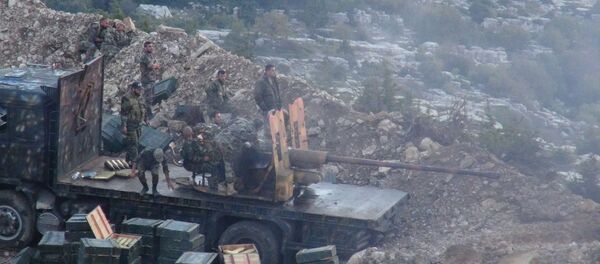 15 September 2018, 14:29 GMT
The antiquities exhibition displaying silverware, crockery, daggers exists side by side with an exhibition of oil paintings.
The first exhibition day ended with a theatrical performance in the amphitheater, with the play having told the story of the Syrian people.