NATO Secretary General Jens Stoltenberg said in an interview released on Monday that the bloc might invoke Article 5 on collective defense if it decides that Russia has carried out a cyberattack against one of its members.
"Not automatically. It depends on the character of the cyberattack… We will never be specific on when we trigger Article 5," Stoltenberg told Axios news portal, answering a question about if the article would be invoked in the event of a hypothetical Russian cyberattack.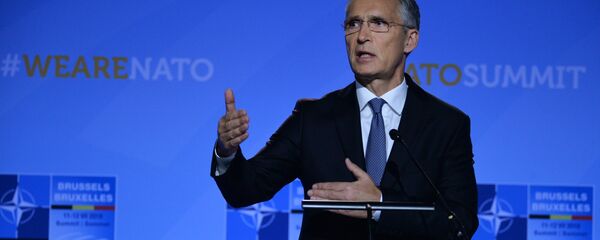 15 September 2018, 23:39 GMT
Stoltenberg added that the alliance had been boosting its cybersecurity and planned to develop offensive cyber capabilities.
In July, NATO said in a statement following a summit in Brussels that in the event of a hybrid war the bloc would trigger its Article 5 on collective defense.
NATO allies have been boosting their cybersecurity-related defense cooperation for years. Since 2008, they have been holding Cyber Coalition, a major cyberdefense exercise. However, the alliance's member states first recognized cyberspace as a 'domain of operations' akin to land, air, and sea at their summit in Warsaw in 2016.
READ MORE: NATO Needs to Develop Better Relations With Russia — Stoltenberg
Last year, Stoltenberg announced that the NATO defense ministers had agreed on instituting a new adaptive command structure to improve the alliance's ability to move troops across Europe. They also decided to set up a Cyber Operations Center to adapt to the changing security environment.
NATO reportedly invoked Article 5 for the first time in its history after 9/11 terrorists attacks against the United States.
READ MORE: 'Keeping NATO is Part of Old US Strategy Going Back to 1917' – Prof