Page was a member of the FBI team that initiated the investigation into allegations of collusion between Donald Trump's presidential campaign team and Russia in July 2016. She gained notoriety when texts she exchanged with Peter Strzok, former FBI head of counterintelligence, disparaging then-candidate Trump and discussing how he could be kept from power, came to light.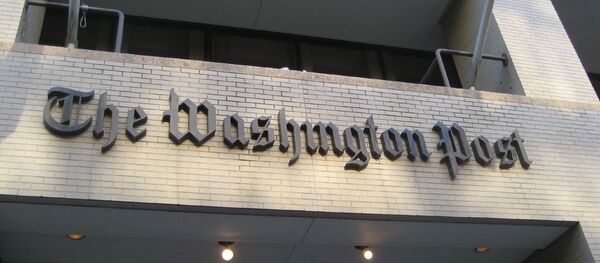 10 September 2018, 22:10 GMT
"It's a reflection of us still not knowing," she told Rep. John Ratcliffe, a Texas Republican, when asked about what she said to Strzok over text as Mueller's probe started in May 2017, The Hill reports. "I think this represents that even as far as May 2017, we still couldn't answer the question" about whether or not, in fact, there were connections between Trump and the Russian government.
Moscow and Trump have both vociferously denied accusations of collusion during the campaign.
That May, the Russia investigation was passed from the FBI to special counsel Robert Mueller. Mueller's probe has led to high-profile indictments against former Trump campaign manager Paul Manafort and a few others, but none of the indictments have been directly related to collusion.
The primary reason for Mueller's position is to investigate "any links and/or coordination between the Russian government and individuals associated with the Trump campaign," but Mueller is authorized to investigate other matters arising through the investigation, which has led to a number of financial fraud cases.
Strzok was the point person who wrote the order at the FBI launching the Trump probe in July 2016. "I can say that Lisa Page left me with the impression, based on her own words, that the lead investigator of the Russian collusion case, Peter Strzok, had found no evidence of collusion after nearly a year," Ratcliffe told Fox News Sunday, adding that he could "provide the specifics" of the confidential interview conducted with Page.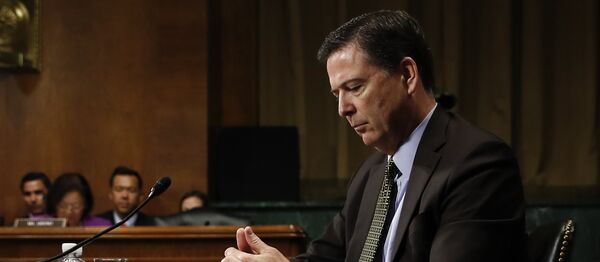 As the house of cards upholding the Russian collusion story continues to buckle, Page hasn't been alone in her assessment that there was no collusion discovered by the FBI. "You and I both know the odds are nothing. If I thought it was likely I'd be there no question. I hesitate in part because of my gut sense and concern there's no big there there," Strzok texted Page the day after the Mueller probe was launched.
Fired FBI Director James Comey sang the same melody. "When I left, we did not have an investigation focused on President Trump," he told Congress in June 2017 after he was dismissed from the law enforcement agency's top job.
That didn't stop the FBI from spying on former Trump campaign adviser Carter Page in the fall of 2016 on the pretext of his being a conduit between Moscow and Trump. Page has called the FBI's extraordinary use of its ability to conduct surveillance on American citizens an abuse of power. He has also filed a lawsuit against the government.
In addition to spying on Carter Page (no relation to Lisa Page), Strzok and Lisa Page are believed by some in Washington to have leaked the existence of the spying operation to the Washington Post based on text messages between the duo, who had an extramarital affair. "I want to talk to you about media leak strategy," Strzok said April 10, 2017, before congratulating Lisa Page two days later on two articles that had come out in the press about her "namesake."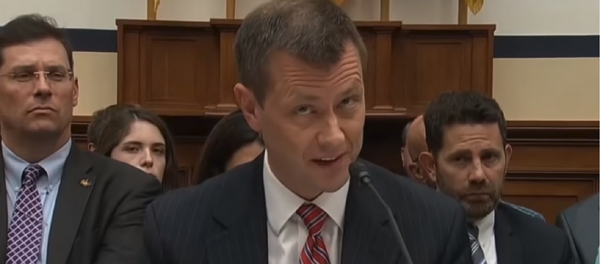 15 August 2018, 19:52 GMT
"If there was no concrete evidence of collusion, why did we need a special counsel?" asks John Solomon, writing for The Hill. "No matter where Mueller ends his probe, it is now clear the actions that preceded his appointment turned justice on its head, imposing the presumption of guilt upon a probe whose own originators had reason to doubt the strength of their evidence."
"What I can't get over is how much more has to be uncovered at the Department of Justice regarding a political agenda," Senator Lindsey Graham (R-SC) said last Thursday. "The Department of Justice and the FBI were political operatives when it came to Trump; they weren't investigators. This screams for a [second] special counsel."