The Russian Defence Ministry reported that the Russian Il-20 aircraft went off radar near Hmeymim airbase in Syria. The plane carried 14 servicemen; their fate is unknown.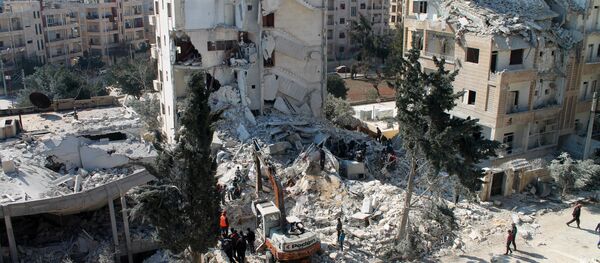 10 September 2018, 07:37 GMT
"On September 17, at about 11 p.m. Moscow time [20:00 GMT], the communication with the crew of the Russian Il-20 aircraft was lost when it was over the Mediterranean Sea, some 35 kilometers from the Syrian coast, on its way back to Hmeymim airbase," the report said.
Latakia came under fire earlier today in a missile attack military sources said come from the direction of the sea. The Russian Defense Ministry in its statement about the missing plane identified four Israeli F-16 airplanes as part of the attack on Latakia. Personnel at Hmeymim airbase have organized a search and rescue operation.
Israeli Defense Forces spokesperson refused to comment on the plane disappearance. After taking a break for a consultation with the command, the spokesperson said that IDF doesn't comment on reports from abroad.
WATCH: Syrian Air Defense Repels Israeli Air Strike on Damascus
Earlier on Monday, Syrian media reported a missile attack on the Syrian city of Latakia. A source told Sputnik that there were drones and missiles involved in the attack. Another source from Syrian military said that the missile attack on the coastal city was made from the sea.