Houthis' TV channel Al Masirah, said that the Saudi-led Coalition had made a strike on a navy school in Hodeidah, Yemen. There were no immediate reports on the scale of destruction or the number of victims.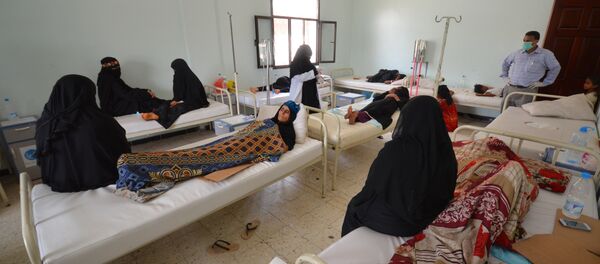 17 September 2018, 01:07 GMT
The Yemeni government forces, backed by the Saudi-led coalition, launched an offensive to seize the port city of Hodeidah from the Shia Houthi rebels on June 13. The operation still continues despite the UN warnings of a possible humanitarian disaster.