"Just until recently, denuclearization had been an agenda item for talks between the North and the United States… Now, denuclearization is a key issue [at the inter-Korean summit]… This issue cannot be discussed at the working level and even if it is discussed [at the working level], no agreement can emerge from such talks," Im said, as quoted by the Yonhap News Agency.
READ MORE: North Korea Rejects All US Denuclearization Proposals – Reports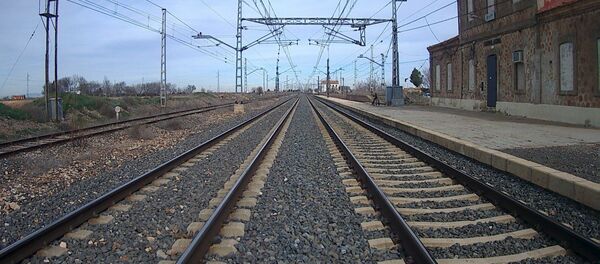 11 September 2018, 07:13 GMT
The intra-Korean summit will be held in the North Korean capital of Pyongyang on September 18-20.
The South Korean President is expected to use a direct flight to travel to Pyongyang. According to media reports, the South Korean President will be accompanied by the heads of the country's major corporations, including Samsung Electronics, Hyundai Motor Company, SK Group and LG Corporation.
The first meeting of the two leaders was held at the Panmunjom truce village on April 27. In less than a month, the two counterparts met once again. The forthcoming meeting is expected to be devoted to the issues relating to the implementation of the declaration signed at Panmunjom.
READ MORE: Pompeo Announces Special Envoy to N Korea to Oversee Denuclearization Progress