The announcement comes days after US President Donald Trump's special envoy to Ukraine, Kurt Volker, said America is considering delivering even more lethal weapons to Ukraine to fight Russian sympathizers in the country.
Volker told the media that "wherever" gaps in the Ukrainian military's capabilities exist, the US is "prepared to sit down and talk with Ukraine about what their needs are. They can buy things through our foreign military sales."
"We do not accept Russian claims about territory in the waters. We believe the presence of Russian military forces has become a provocative, aggressive step, so we are very concerned about that," Volker said of the Sea of Azov.
In April, the Trump administration upended an Obama-era policy of refusing to supply the country with lethal weaponry, sending it more than 200 Javelin anti-tank missiles.
The base "will create conditions for rebuffing the aggressive actions of the Russian Federation in this region," the Ukrainian government said on Sunday.
The US State Department decried Russia's alleged "harassment of international shipping" in the Sea of Azov and Kerch Strait on August 30. Spokeswoman Heather Nauert accused Moscow of attempting to destabilize Ukraine, adding that 16 commercial ships had been blocked from reaching Ukrainian ports around that time.
The State Department also claimed "hundreds" of ships have been delayed trying to get through the Kerch Strait, the body of water separating Crimea from the larger Russian Federation.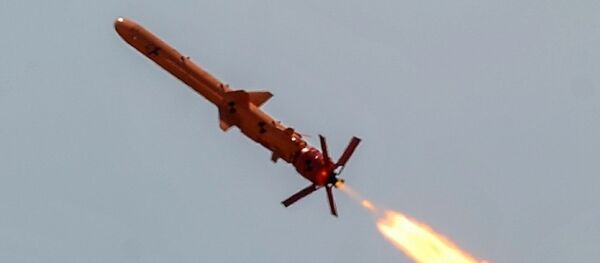 30 August 2018, 19:13 GMT
Ukraine and its Western backers condemned the Russian construction of a bridge over the Kerch Strait in May as illegal. Critics have characterized Russia's military presence on its western border and the waters surrounding it as a blockade and economic blackmail.
Oleksandr Turchynov, the secretary of Ukraine's National Security and Defense Council, hyped up a successful test of an indigenous cruise missile in late August, saying that the missile could destroy "strategic bridges and ferry crossings in case of their use by the enemy for aggression against our state."