"When the Syrian Army launched the missiles that hit the Russian plane, IAF [Israeli Air Force] jets were already within Israeli airspace … During the strike against the target in Latakia, the Russian plane that was then hit was not within the area of the operation," the Israel Defense Forces (IDF) wrote on Twitter.
The military noted that the incident was caused by "extensive and inaccurate" fire of Syrian air defense systems.
"The Syrian anti-air batteries fired indiscriminately and from what we understand, did not bother to ensure that no Russian planes were in the air," the IDF added.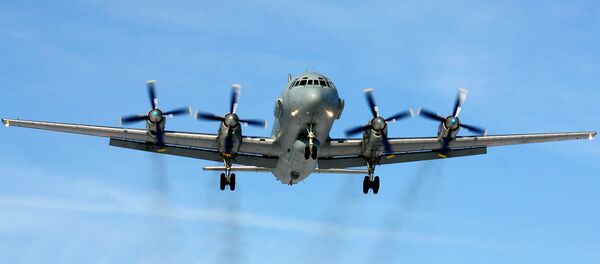 18 September 2018, 06:54 GMT
The Russian Hmeimim airbase had lost contact with the crew of the Russian Il-20 military aircraft late on Monday during the attack of four Israeli F-16 aircraft on Syrian targets in the province of Latakia. The Russian Defense Ministry said earlier on Tuesday that the
Israeli military deliberately created a dangerous situation
by using the Russian aircraft as a shield against Syrian air defense systems. As a result, the Il-20 jet was downed by a missile launched by Syria's S-200 air defense system.
READ MORE: Israel Unlikely to Fly Freely Over Syria After Il-20 Incident — Ex-Official
The incident claimed the lives of 15 Russian servicemen. The Russian military said it regards Israel's provocative actions as hostile and reserves the right to a proper response.