The Ilyushin-20 turboprop aircraft with 14 servicemen on board was hit by a surface-to-air missile when it was over the Mediterranean Sea, some 35 kilometers from the Syrian coast, on its way back to the Hmeymim airbase.
According to Defense Ministry spokesman Igor Konashenkov, the plane was brought down by Syria's S-200 air defense system after four Israeli F-16 fighters launched airstrikes in Latakia using the Russian plane as a cover, putting it in the path of danger.
"By using the Russian plane as a cover the Israeli air pilots made it vulnerable to Syrian air defense fire. As a result, the Ilyushin-20, its reflective surface being far greater than that of F-16, was downed by a missile launched with the S-200 system," Konashenkov said.
Sputnik recalls recent incidents of Russian and Syrian planes and helicopters shot down in Syrian airspace.
February 2018. Su-25
An Su-25 ground attack jet was brought down in Syria's northern Idlib province, killing the pilot, in a rare case of Russian military aircraft lost in combat operations in Syria.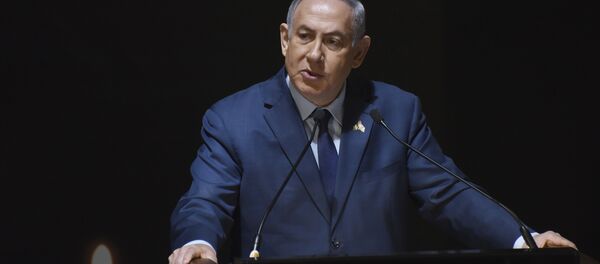 18 September 2018, 15:45 GMT
The Su-25 jet was downed in a de-escalation zone in a suspected MANPAD attack. It was not immediately clear which militant group was really responsible for the attack, or how it had obtained the advanced air-defense weapon.
August 2016. Mi-8 Helicopter
An Mi-8 military transport helicopter was downed on August 1, 2016 while on a mission to deliver humanitarian supplies to the northern Syrian city of Aleppo.
The rotorcraft was shot down by ground fire over territory controlled by Al-Nusra terrorists, killing three crew members and two officers of the Russian Reconciliation Center in Syria.
July 2016. Mi-25 Attack Chopper
On July 8, 2016, a Russian-made Syrian Mi-25 attack helicopter, piloted by a Russian crew, was shot down while striking advancing Daesh terrorists near the city of Palmyra. The Mi-25 was hit by a missile and crashed to the ground killing the pilot and the co-pilot.
November 2015. Su-24 Bomber
On November 24, a Russian Su-24M bomber, performing a combat sortie over Syrian territory near the border with Turkey, was shot down by a Turkish Air Force F-16 fighter.
The pilots managed to eject, but one of them was killed on the ground by local militants. The second pilot was rescued.
November 2015. Mi-8 Helicopter
An Mi-8 helicopter, one of two searching for the pilots of the downed Su-24M, was fired at from the ground, and crash landed close to militant positions.

18 September 2018, 15:01 GMT
A Russian marine was killed in the attack, while the rest of the crew and servicemen on board were safely evacuated to the Hmeymim airbase. The aircraft was subsequently destroyed.
Russia has lost 11 aircraft, including three Su-24 attack jets, one Su-33 and one MiG-29 fighter jet, as well as five helicopters during its campaign in Syria.
Five of the aircraft were not engaged in combat, but crashed because of technical faults.
Il-20
The Il-20, developed by the Ilyushin aircraft design bureau, is a four-engine turboprop electronic reconnaissance plane, which is also used by the Russian Air Force as a flying command post.
The Il-20 is referred to as Coot-A in NATO code.
It is intended for comprehensive reconnaissance of border areas without actually crossing the border. The Il-20 features a variety of cameras installed in its nose section and lateral view radar set up under the fuselage to ensure maximum observation.
READ MORE: Downed Il-20 Was on Recon Mission Over Idlib De-Escalation Zone — Russian MoD
The Il-20 also features the radio-technical reconnaissance station Kvadrat-2 and a VHF band radio interception array.
The Il-20 has a maximum speed of 675 km/h (420 miles an hour), maximum altitude of 10 km (6.2 miles) and a range of 6,200 km (3,850 miles).
It has a crew of 13.