In January, the Justice Department required Sputnik News to register as a foreign agent as well, and RT was required to do the same a few months earlier. 
Justice Department spokesperson Marc Raimondi told Sputnik News Tuesday that DOJ had "no comment" when asked if the department could confirm sending the Chinese media outlets a letter asking them to register as foreign agents. 
Requiring the two outlets to register as foreign agents means that they have to submit disclosure forms about their activities within the United States.  The move to register Xinhua News Agency and China Global Television Network is part of a larger US effort to allegedly fight "foreign influence operations and toughen their stance on a variety of China issues," WSJ noted. It also comes after the US identified Russia and China as its major national security threats, and is shifting its military posture to prepare for great powers conflict rather than insurgency warfare.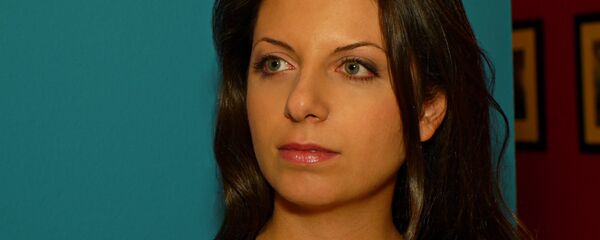 22 January 2018, 09:00 GMT
While the DOJ maintains that the Foreign Agents Registration Act (FARA) has no bearing on the ability of these outlets to function as part of a robust free press, critics have decried the regulations as a direct threat to the First Amendment of the US Constitution. 
FARA, a relatively obscure regulation by the DOJ's own admission, has been used against former Trump campaign manager Paul Manafort as well for illegal lobbying activities. Similarly, the DOJ charged Sam Patten, a Washington lobbyist, with criminal violations for failing to register under FARA. Whereas RT and Sputnik have complied with these regulations after receiving letters from DOJ, the Justice Department moved to put Patten in jail with its exceedingly rare FARA prosecution in late August. Four people have been prosecuted or criminally charged with violating the law since 1966, Sputnik News reported. 
On Monday, the White House escalated its trade rift with Beijing by announcing a new round of tariffs on $200 billion worth of Chinese products exported to the US market. On Tuesday, Beijing responded by expressing its "deep regrets" and introducing import duties on $60 billion worth of US goods exported to the Chinese market. Alibaba founder Jack Ma said Tuesday the trade war between the US and China may develop over a long period of time, perhaps even the next 20 years.