The PLA-Navy faces a shortage of both carrier-based fighter pilots and fighter aircraft themselves, Sputnik reported September 13. A central reason that the shortage has become pressing, though, is that the Liaoning aircraft carrier is set to join multiple new aircraft carriers in the coming years.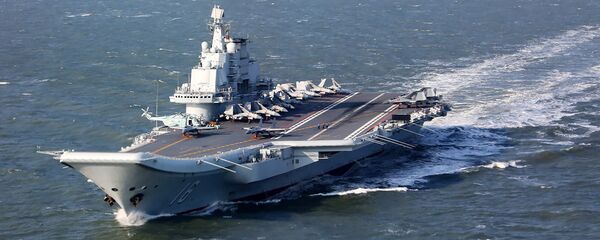 Beijing's carrier-based J-15 jet is in relatively short supply, and apparently pilots are too. The PLA-N has initiated a large recruitment effort across 23 provinces, municipalities and autonomous regions in China, the service said Tuesday. With the country's new Type 001A carrier, which has yet to be named, expected to join the fleet in 2019, the need for carrier-based pilots is urgent.
"Through the shifting from 'shore-based' to 'carrier-based' standards, the PLA-Navy aims to build a pilot recruitment system with Chinese naval characteristics that can adapt to carrier-born operations," the announcement states.
The service will "test and select" pilot trainees aged 16 to 19 during the recruitment initiative, according to the Chinese military.
Chinese media reports show little admiration for the J-15, an aircraft tailored for taking off from the ski-jump featured at the bows of China's first two carriers. According to the Asia Times, Chinese media have characterized the J-15 as a "flopping fish" as a consequence of the aircraft's struggles taking off from the ramps. The J-15 has also had issues with its flight control system, leading to crashes in recent years, Sputnik noted.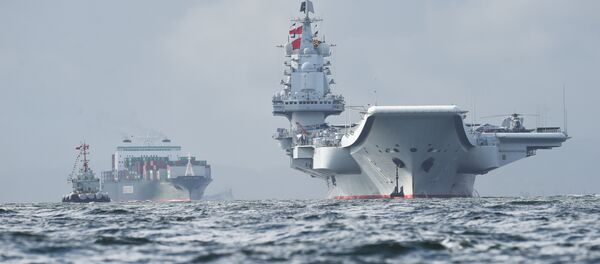 Chinese engineers plan to integrate the next-generation J-31 with carrier operations, but this prospect will not come to fruition for some time. With a few upgrades, the J-15 will be the backbone of carrier operations in the intervening years, Russian military expert Vasily Kashin told Sputnik earlier this year. "I don't expect the first carrier-based J-31s to reach an initial stage of combat readiness before the mid-2020s. Until then, they will have to make do with the J-15," the expert said.