"We hope that this will lead to complete denuclearization of the Korean Peninsula," Suga said at a press conference.
READ MORE: Denuclearization to Become Key Issue at Moon-Kim Summit — Seoul
When reporters asked Suga whether the need to hold a North Korea-Japan meeting had been discussed during the inter-Korean summit, he said that Tokyo was "receiving different information on this issue from the Korean side."
China welcomes the agreements reached between North and South Korea during their recent summit in Pyongyang, Chinese Foreign Ministry spokesman Geng Shuang said Wednesday.
"During the meeting in Pyongyang, the leaders of South and North Korea signed a joint statement, and reached a new consensus on improving bilateral relations, on easing tensions in the region, as well as on promoting the process of denuclearization and peace talks. We welcome this and approve the positive efforts made by the two sides," Geng told a briefing.
He noted that China had always been in favor of improving relations between the two sides through dialogue and consultations.
"We hope that the parties will continue to implement the consensus reached in accordance with the statement, will make efforts to develop cooperation between the North and the South, and will make a positive contribution to a political settlement," Geng added.
The summit, held in Pyongyang on Wednesday, became the third meeting between South Korean President Moon Jae-in and North Korean leader Kim Jong Un so far this year. According to the joint statement, which published the results of the meeting, Pyongyang has promised to close its missile test range in Tongchang-ri and completely disassemble its nuclear facilities in Yongbyon, while Seoul and Pyongyang have agreed to start working to connect their roads and railways before the end of the year.
READ MORE: North Korea Rejects All US Denuclearization Proposals — Reports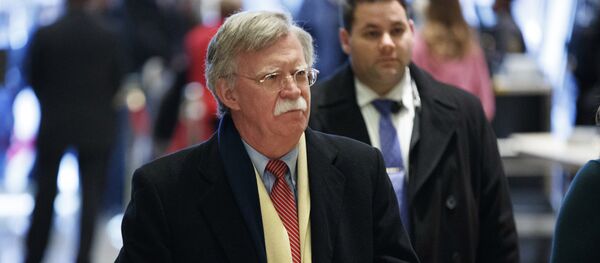 The North and South Korean defense ministers signed a military agreement following the summit. Under this accord, the two Koreas pledged to create a joint military commission to enhance mutual trust, and establish in the border regions of the Yellow Sea and the Sea of Japan a zone where military drills would not be held.
As ties between Seoul and Pyongyang improve, so does the situation on the Korean Peninsula. Apart from being in close contact with his South Korean counterpart, Kim also agreed with US President Trump in June that Pyongyang would promote the complete denuclearization of the peninsula in exchange for the United States and South Korean freezing their joint military drills, as well as sanctions relief.