EU leaders have urged the British government to grant the electorate a final vote on Brexit by holding another referendum, giving them the opportunity to keep the UK in the EU.
Speaking from the ongoing summit in the German city of Salzburg, Maltese PM Joseph Muscat said most senior European politicians, including himself, want the UK government to hold a second referendum once negotiations have concluded, allowing Brits to make an informed decision as they will know their options.
READ MORE: EU Ready to Compromise With UK to Avoid Hard Brexit, Austrian Chancellor Says
He described this opinion as "almost unanimously" held by European politicians and insisted that there is a "lot of respect" for the UK's decision.
"Having said that there is a unanimous or almost unanimous point of view around the table that we would like the almost impossible to happen that the UK has another referendum," Muscat told BBC Radio 4's Today program on Thursday, speaking from the Salzburg summit.
Meanwhile, Czech PM Andrej Babiš said he is "very unhappy" that the UK is on course to the leave the bloc, explaining that a fresh vote would be a good way to determine Britain's future membership of the EU.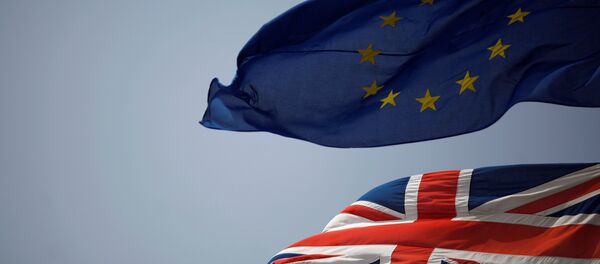 19 September 2018, 15:12 GMT
The comments come just a day after UK Prime Minister Theresa May completely ruled out a second referendum, saying, "I want to be absolutely clear, this government will never accept a second referendum."
May also said Britain will be pulling out of the EU in March, 2019, as a result of the 2016 Brexit referendum.
Despite her comments, campaigners are still seeking to pressure the government into running a second referendum, with a number of polls suggesting a fresh vote would see Britain remain in the EU as a sizeable chunk of voters have jumped off the Brexit wagon due to the growing prospect of a no-deal scenario.  
READ MORE: Secret Memo to Oust UK's May Leaks as PM Struggles to Sell Her Brexit Plan to EU