"Sentencing is scheduled for December 18, 2017 at 11:00 a.m. in Courtroom 24 A," the notice said on Wednesday.
Flynn earlier pleaded guilty to lying to the FBI as part of Special Counsel Robert Mueller's probe of Russia's alleged role in the 2016 elections.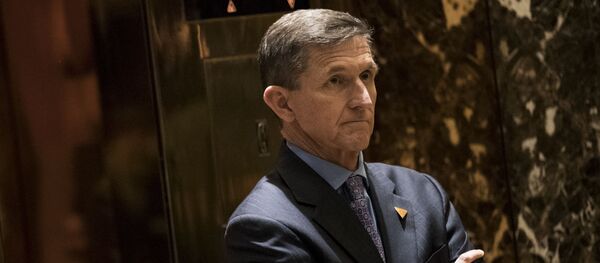 Earlier this week, Flynn's attorneys and Mueller's team announced that the former official was ready for sentencing. They set an approximate date for November 28, 2018 or any of the following seven business days. The case was then directed to Judge Emmet G. Sullivan of the US District Court of the District of Columbia.
In December, Flynn admitted he misinformed President Donald Trump's administration and the federal authorities about his contacts with former Russian Ambassador to the United States Sergey Kislyak during the transition period in 2016. The retired general said in his plea that during conversations with Kislyak, the two men discussed sanctions on Russia and the United Nations resolution on Israel.
READ MORE: Trump's Lawyers May Attack Former National Security Adviser Flynn as Liar
The US intelligence community issued an affirmative assessment that Moscow attempted to interfere in the November 8 elections and sway the vote in Trump's favor. Russia and Trump have repeatedly denied the allegations of collusion and Moscow has rejected accusations of election meddling.