"Japan will not provide any assistance to North Korea, until the issue of abductees, including a teenage girl abducted at the age of 13, is resolved. However, in order to resolve it, prime minister Abe plans to break a hard shell and one day meet with Chairman Kim Jong Un. In the future, a question of normalizing relations between Pyongyang and Tokyo with keeping the nuclear and missile problem in mind will come up," Taniguchi said.
READ MORE: DPRK Slams Extension of US-Japan Nuclear Pact as US Double Standard — Report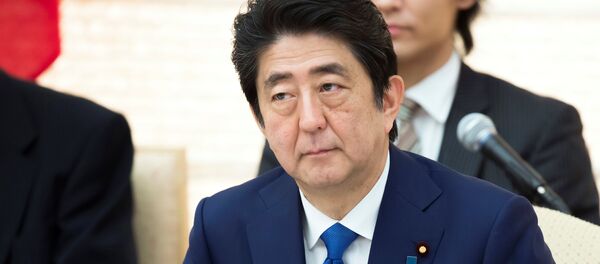 Earlier in the day, Abe was reelected as the president of the ruling Liberal Democratic Party (LDP) for the third term, therefore retaining his position as the country's prime minister. This makes Abe likely to become the nation's longest-serving premier in the modern history. During the Eastern Economic Forum last week, the Japanese premier said that he planned to meet with North Korean leader Kim Jong Un in the future, even though there were no any agreements on such summit yet.
The Japanese government officially confirmed 17 abduction cases of its nationals, including 13-year-old girl Megumi Yokota, between the 1970s and 1980s, while hundreds more disappeared under the circumstances that could potentially involve North Korea's actions.
Pyongyang recognized only 13 instances of kidnapping Japanese citizens, five of whom were returned to Japan and eight more died. It is believed that some of these Japanese citizens were abducted for the purpose of obtaining their identities, which were used by North Korean penetration agents in South Korea. Other abducted individuals allegedly taught the Japanese language to North Korean intelligence personnel.