On Tuesday, US President Donald Trump and his Polish counterpart Andrzej Duda held a meeting in Washington, during which it was announced that the United States was considering the idea of setting up a permanent military presence in Poland at Duda's request.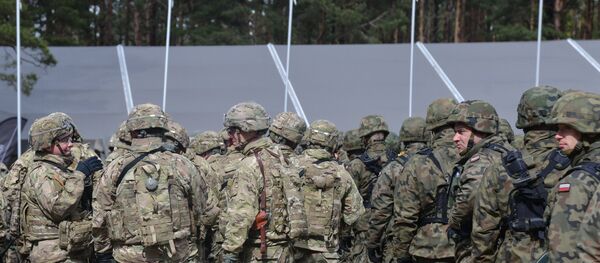 18 September 2018, 18:43 GMT
In May, the Polish Defense Ministry published a document stating that Poland was ready to pay $1.5-$2 billion for the establishment of a US military base that would host a permanent armored division in the country.
In mid-June, Russia's Permanent Representative to the EU Vladimir Chizhov said that the possible deployment of a US armored division to Poland would violate the 1997 Russia-NATO Founding Act.