"The agenda included the issue of raising the level of security of Russian servicemen in Syria after the crash of the Russian Il-20 plane near the Hmeymim base," Peskov said.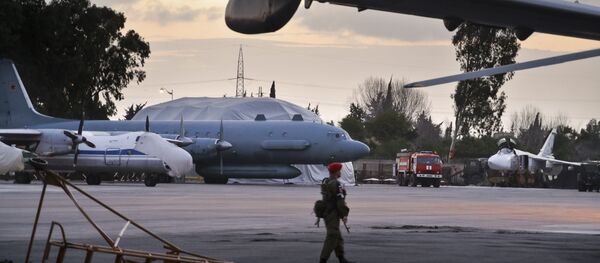 20 September 2018, 17:39 GMT
"There was an exchange of views on the results of the elections in Russia that took place on September 9," he added.
According to the Kremlin spokesman, the participants of the meeting also discussed current issues of Russia's social and economic development, as well as Russian-Belarusian cooperation ahead of Putin-Lukashenko meeting in Russia's Black Sea resort of Sochi on September 21.
READ MORE: Russian MoD Refutes Claim Il-20 Hit Due to Failure in Friend/Foe Identification
Previously this week, Russian military lost contact with the crew of a Russian Il-20 military aircraft during an Israeli attack on Syrian targets in Latakia. The Russian Ministry of Defense accused the Israeli military of deliberately creating a dangerous situation and using the plane as a shield against Syrian air defenses.