"This morning, Prime Minister Netanyahu held a meeting with the leadership of the security bloc, during which he listened to a detailed report of Air Force Commander Norkin on the talks in Moscow," the press release said.
"The prime minister instructed [Norkin] to continue constant contacts with Russia," the office said in a statement.
An Israeli military delegation led by Norkin visited Moscow on Thursday to defuse tensions over the downing of a Russian plane by Syrian air defenses during an Israeli air raid on Latakia.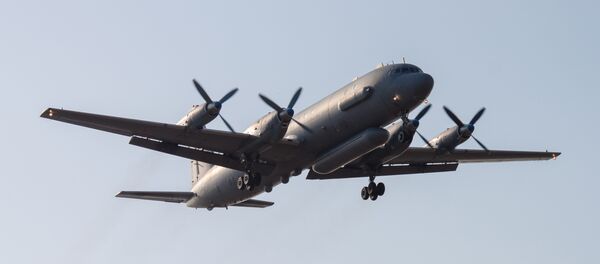 21 September 2018, 12:27 GMT
According to the ministry, Israeli pilots put the Russian aircraft in the line of fire of Syria's air defenses, and the Il-20 was shot down by an S-200 missile. All fifteen Russian servicemen onboard were killed.
The Russian Defense Ministry stated that the Israeli aircraft had deliberately created a dangerous situation in Latakia, as Israel had not warned the command of the Russian group of troops in Syria about the planned operation in the area. The Russian military noted it regards Israel's provocative actions as hostile and reserves the right to a proper response.