On Friday, the Organization of the Petroleum Exporting Countries (OPEC) reported that in August, the organization's countries supplied less oil to world markets than they did in July, which eventually led to a rise in the price of oil in September to $80 a barrel, three OPEC and non-OPEC sources told Reuters.
READ MORE: Iran Says Riyadh, UAE Have Turned OPEC Into US 'Tool'
"There are discussions to increase production by another 500,000 barrels per day (bpd). They [OPEC and non-OPEC producers] can increase output when they meet in December," the sources said, referring to the next scheduled OPEC meeting on December 3. But if the organization wished to address the shortage before then, it would have to convene an "extraordinary meeting."
According to the sources, the Joint-OPEC-non-OPEC Ministerial Monitoring Committee (JMMC) will gather in Algeria over the weekend to discuss possible recommendations to further increase oil production.
On Thursday, US President Donald Trump linked American support for Middle Eastern countries to oil prices and urged OPEC to nail the prices down.
We protect the countries of the Middle East, they would not be safe for very long without us, and yet they continue to push for higher and higher oil prices! We will remember. The OPEC monopoly must get prices down now!

— Donald J. Trump (@realDonaldTrump) 20 сентября 2018 г.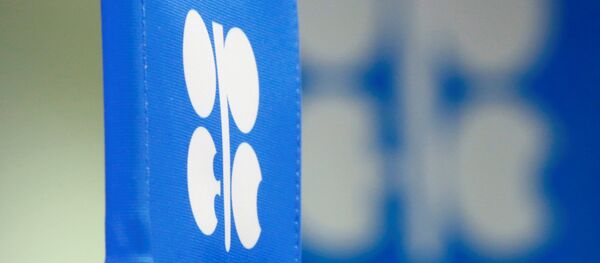 25 August 2018, 03:44 GMT
Iran, OPEC's third-largest producer, pledged to block any supply increases, saying that the price jump was caused by Trump's decision to put additional sanctions on Iranian oil. Iranian Oil Minister Bijan Namdar Zanganeh said he would personally block any OPEC decision that would harm Iran's interests, Bloomberg reported.
"Any country that says it can make up for the shortfall in the market is siding with the US," Zanganeh told reporters in Tehran on Thursday, also noting that he will not attend the JMMC meeting, saying that $80 a barrel is a "suitable" price and declaring that any decision made by the JMMC to increase production would be "void" and "invalid."
Meanwhile, Saudi Arabia, the only oil producer able to adjust its output, will not be able to produce 12 million barrels per day to cover Iranian oil exports once Washington introduces restrictions, media reported.
The state-run Saudi Arabian Oil Company, known as Saudi Aramco, had been informing its customers its crude would be in short supply in October, the Wall Street Journal reported on Friday, citing Saudi officials.
Moreover, the company would not be able to meet the demand for crude in the long term once Tehran, currently producing around 1.9 million barrels per day, wold be be banned from exporting oil, the outlet added.
August's OPEC Monthly Oil Market Report showed that Saudi Arabia's output reached 10.44 million barrels per day that month.
"[Producing] 11 million [barrels a day] is already a stretch, even for just a few months," a Saudi official told the Wall Street Journal.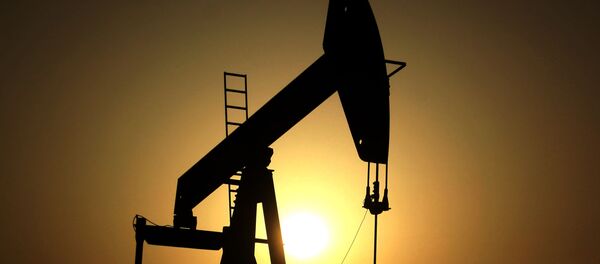 10 September 2018, 15:49 GMT
A senior US official told the outlet that according to Washington's estimates, Riyadh would not be able to boost its oil production to 12 million barrels a day. The outlet also noted fears that the situation might result in oil prices hike to above $80 per barrel.
Benchmark Brent oil prices fell by more than $1 after the news of a potential output boost, slipping to below $79 a barrel. But Iran's stance will be an obstacle to any such boost, as OPEC production decisions require all members to approve them before they can take effect.