A video reportedly depicting a chemical attack fabrication in Syria's Idlib has been circulating Syrian media, the Syrian Arab News Agency reported. The agency said that the footage depicts "White Helmets" group staging an attack in order to accuse the government forces of chemical weapons use.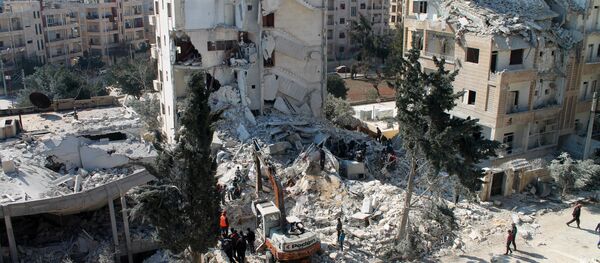 18 September 2018, 16:35 GMT
In the five-minute video posted by the agency, there are three versions of the same footage with slightly different "scenarios" and the arrangement of people. At the beginning of the video, the alleged "victims of a chemical attack" are lying on the ground, one man is being transferred on a stretcher to an ambulance, and a child is being hosed with water in a pickup van.
However, in the second and third versions of the video, the man no longer lies on a stretcher, but helps the others to hose the child with water.
The initially posted video was removed from YouTube for violation of terms of service shortly after it was published. It was also posted by other users, however.
Warning! Graphic content ahead.
The city of Idlib is the last remaining stronghold of anti-government insurgents and al-Qaeda-linked terror groups in Syria.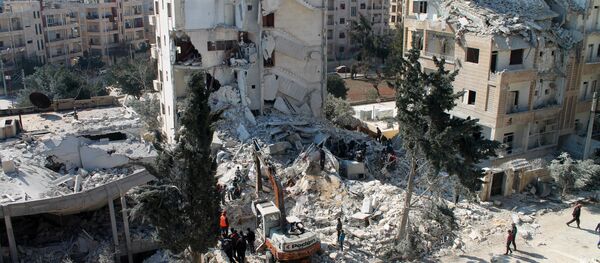 21 September 2018, 04:47 GMT
The situation in the province has been tense amid reports on terrorists preparing a false-flag chemical attack against civilians, set to provoke western nations into launching a military action against the Syrian government. Previous week, member of the Syrian parliament Ahmad Kuzbari told Sputnik that the White Helmets and militants in Syria's Idlib were planning to film a false flag chemical attack in an attempt to mar the Syrian government.
Meanwhile, Russian President Vladimir Putin and his Turkish counterpart, Recep Tayyip Erdogan, held a meeting earlier this week in Russia's Black Sea resort of Sochi, during which they agreed to set up a demilitarized zone in Idlib by October 15.