The emails, obtained by Fox News' "Tucker Carlson Tonight" on Thursday showed Google staff advocating changing Google's algorithms to boost pro-immigration, left-leaning political views in search results and urging employees to take immediate action to oppose the president's decision. The email chain is dated January 29, 2017, two days after Trump signed the travel ban. 
READ MORE: Google Can 'Shift Up to 12 Million Votes' in 2018 Midterm Elections
"Overall idea: Leverage search to highlight important organizations to donate to, current news, etc to keep people abreast of how they can help as well as the resources available for immigrants or people traveling," one email from a marketing employee stated.
"I know this would require a full on sprint to make happen, but I think this is the sort of super timely and imperative information that we need, as we know that this country and Google would not exist without immigration," a product manager wrote.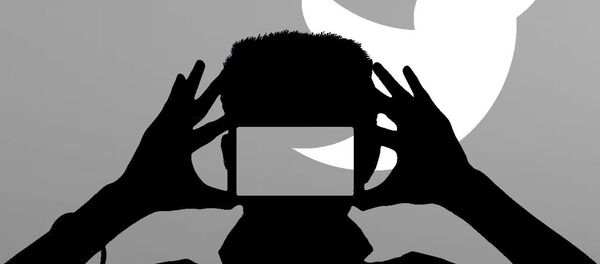 Other responses included comments like "we're absolutely in" and "excellent initiative." A separate email also detailed a "large brainstorm" going on throughout the organization at that time. Google employees suggested countering "islamophobic, algorithmically biased results from search terms 'Islam,' 'Muslim,' 'Iran,' etc" and "prejudiced, algorithmically biased search results" regarding words 'Mexico," "Hispanic" and "Latino" as a way to oppose Trump's ban that aimed to stop immigration from seven majority-Muslim countries.
Asked to comment, Google confirmed the validity of these ideas, yet said that none of the proposed initiatives were ever close to being put into action. "These emails were just a brainstorm of ideas, none of which were ever implemented. Google has never manipulated its search results or modified any of its products to promote a particular political ideology," said a Google spokesperson, noting that the processes and policies of the company wouldn't allow "any manipulation of search results to promote political ideologies."
Media Research Center Vice President Dan Gainor said that the scandal would be more significant if there was any evidence that Google really manipulated the search results. However the fact that "manipulating the search to push a liberal agenda was even discussed" was scary enough, he said.
Trump, who scored a victory in June 2018 when the third version of the travel ban, targeting five majority-Muslim countries, was upheld by the Supreme Court, has repeatedly accused Google of bias against conservative political viewpoints and rigging its search results. "Google & others are suppressing voices of Conservatives and hiding information and news that is good," the president tweeted last month.
Google search results for "Trump News" shows only the viewing/reporting of Fake News Media. In other words, they have it RIGGED, for me & others, so that almost all stories & news is BAD. Fake CNN is prominent. Republican/Conservative & Fair Media is shut out. Illegal? 96% of….

— Donald J. Trump (@realDonaldTrump) 28 августа 2018 г.
….results on "Trump News" are from National Left-Wing Media, very dangerous. Google & others are suppressing voices of Conservatives and hiding information and news that is good. They are controlling what we can & cannot see. This is a very serious situation-will be addressed!

— Donald J. Trump (@realDonaldTrump) 28 августа 2018 г.
Next week, US Attorney General Jeff Sessions is scheduled to meet with state attorneys to discuss the alleged liberal bias among the tech industry and alleged censorship of conservative views on social media via a practice known as "shadow banning."