In an interview with Haaretz take shortly before the destruction of the Russian Il-20 but published Friday, Israeli Air Force Intelligence chief Brig. Gen. Uri Oron bragged that while the Russian presence in Syria was a "challenge" for the IAF, it didn't constrain its activities.
"Does the Russian presence constrain the IAF's activity? It challenges us. We have to be very precise. [But] that doesn't mean that the IAF only flies in Israeli skies," Oron said.
"The Russians' arrival in Syria was one of the strongest things to shape reality in the area in recent years," Oron noted, saying that before the Russian intervention, "everyone was sure that ISIS* was about to roll over Damascus."
Oron expressed confidence in his agency's ability to obtain and transmit accurate intelligence to the IAF to allow it to "cause accurate damage without major collateral damage," with the present focus being the alleged Iranian presence in Syria.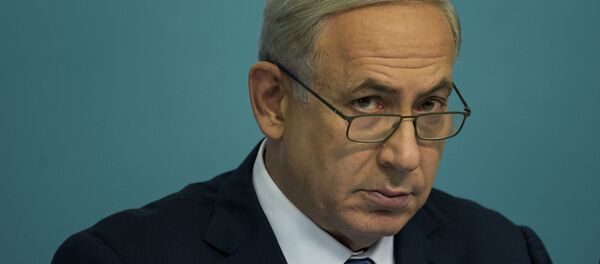 21 September 2018, 13:41 GMT
Just before the Russian military was introduced into Syria to fight Daesh and other extremists in late September 2015, Moscow and Tel Aviv worked out a mechanism to coordinate their military actions to
"prevent misunderstandings."
This included the requirement that Israel warn Russia about its attacks in Syria, and avoid flying over or bombing near targets where Russian forces were present. In the case of the lost Il-20, the Russian Defense Ministry reported that it was not given adequate warning time to get its plane out of harm's way. 
The Russian military lost contact with its IL-20 ELINT reconnaissance aircraft with 15 airmen onboard over the Mediterranean Sea on September 17, with the plane soon revealed to have been accidentally shot down by a Syrian S-200 surface-to-air missile while returning to Hmeymim airbase. Syrian air defenses were activated in response to Israeli airstrikes in Latakia, Tartus and Homs. The Russian Defense Ministry accused the IAF of creating the dangerous situation by using the plane as a shield against Syrian air defenses. The Israeli Defense Ministry expressed its condolences over the lost Russian plane, but insisted that the F-16s involved in the strikes were already back in Israeli airspace when the plane was destroyed, and blamed Syria.
*Aka Daesh, a terrorist group outlawed in Russia and many other countries.