Speaking to Sputnik about the lost Il-20, which was destroyed by Syrian air defenses over the Mediterranean Sea as the Syrian military attempted to repel an Israeli attack on Monday, al-Mashani said it was important to keep in mind that "this tragedy occurred because of the [Israeli] attack on Syria. Syrian airspace was violated," he said.
At the moment, the Omani security analyst noted, "it is necessary to fully condemn the actions of all participants of this operation. Yes, the Syrian air defense system also made a mistake, but it was provoked by Israeli military aircraft."
Al-Mashani categorically ruled out the possibility of a downturn in cooperation between Moscow and Damascus. "Both sides know that the Israeli aggression was a response to the agreements in Sochi between Moscow and Ankara on Idlib," he said, referring to plans to set up a demilitarized zone in the militant-controlled Syrian province by the middle of next month.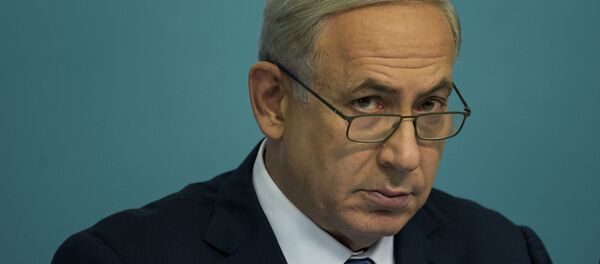 21 September 2018, 13:41 GMT
Moscow has
yet to decide
on the future of Russian-Israeli ties following the downing of its Il-20 ELINT reconnaissance plane, which the Russian Defense Ministry has blamed on the Israeli military. Earlier, Syrian President Bashar Assad expressed his condolences for the tragedy and said he hoped the incident would not impede the Russian-Syrian joint fight against terrorism, while
blasting
the "arrogance and reckless violence" he said had been shown by Israel with regard to this incident.
The Il-20 was lost over the Mediterranean Sea on September 17 after being hit by a Syrian S-200 surface-to-air missile as it was returning to the Hmeymim air base in the midst of airstrikes by Israeli F-16s against Syrian targets in Latakia, Tartus and Homs. The Russian Defense Ministry accused the Israeli Air Force of creating a dangerous situation by using the Russian plane as a shield against Syrian air defenses, and complained that it did not receive ample warning time to maneuver the plane to safety.
The Israeli Defense Ministry expressed its condolences over the loss of the Russian plane, but continues to maintain that the Syrian military was responsible for the incident. An Israeli delegation led by Air Force Commander Maj. Gen. Amikam Norkin visited Moscow on Thursday to brief Russian officials on the Israeli version of events. Israeli Defense Minister Avigdor Lieberman said Israel had no plans to halt its operations in Syria against Hezbollah and what it claims is an Iranian military presence.
The views expressed by Ali ben Masoud al-Mashani are those of the speaker and do not necessarily reflect those of Sputnik.