According to the Anadolu News Agency, Cavusoglu said that Turkey was targeted by Washington's policy of using the US dollar to damage other countries' economies.
"We are so keen actually to use local currencies in our bilateral trade, not only between Turkey and Venezuela but also between Turkey and other countries," Cavusoglu said as quoted by the agency.
READ MORE: Asian, European Nations Seeking to Minimize Dependence on US Dollar — Kremlin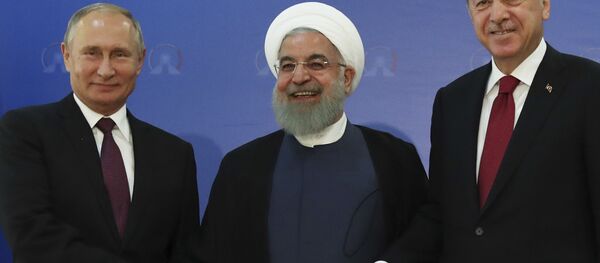 9 September 2018, 03:54 GMT
The news outlet added that Cavusoglu also said that the Turkish lira had been fluctuating because of the United States' actions but the country was taking all the necessary measures to stabilize the economy.
The Turkish lira has been depreciating since the beginning of the year, however, the situation significantly worsened in August, when US President Donald Trump authorized the doubling of steel and aluminum tariffs on Ankara, up to 50 and 20 percent respectively, which saw the lira plummet by 20 percent against the US dollar and reach its record low.