There is a "bureaucratic coup" brewing against President Trump, South Carolina Senator Lindsey Graham noted Sunday while speaking on Fox News in response to host Chris Wallace's question over if Deputy Attorney General Rod Rosenstein should be fired for allegedly planning to invoke the 25th amendment to remove Trump – a question, which is literally consuming the political circles this weekend.
"He shouldn't fire Rosenstein unless you believe Rosenstein's lying; he said he didn't do the things alleged," Graham said, adding that FBI staffers tried "to taint the [2016 presidential] election" and shift it more in Trump's Democratic rival's, Hillary Clinton's, favor.
"I don't know what Rosenstein did, but I know what [Andrew McCabe] or [Peter Strzok] and [Lisa Page] did," Graham said referring to the contentious matter, and shortly afterwards added: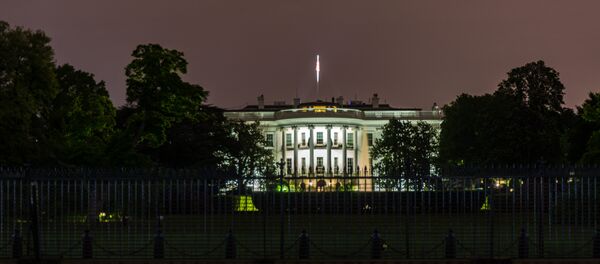 21 September 2018, 21:57 GMT
"They tried to destroy this president."
He addressed Rosenstein's alleged involvement by saying if it is really the case, the general attorney "should be fired."
"But he can't make that decision. We need a special counsel to look at this. Rosenstein is doing the country a great disservice to the country by not appointing a special counsel to look at all of this," Graham went on to say.
READ MORE: Trump on Sessions: 'I Don't Have an Attorney General'
On Friday an article came out in The New York Times, suggesting Rosenstein proposed covertly recording conversations with the president and floated a possibility of the White House officials invoking the 25th Amendment to the country's constitution to kick the president out of office citing his being "unfit" for it. Rosenstein has since come up with multiple statements, vehemently denying the report.