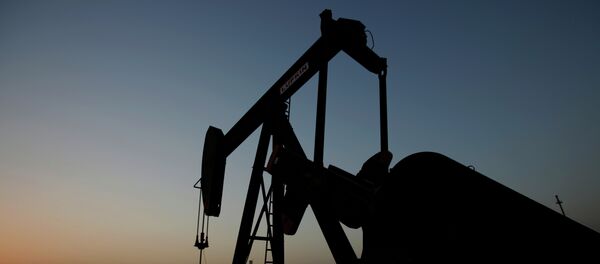 23 September 2018, 20:17 GMT
Billboards, balloons, clothing, song, art, story, bake sales, vandalism and flipping the 'bird' are just a small sampling of methods taken by angry US voters demonstrating the depth of their disgust with the policies, behavior and actions of the nation's current president, Donald Trump, since his January 2017 inauguration.
One of the most visible anti-Trump symbols is the 'Baby Trump' balloon, a large inflatable cartoon caricature of the president featuring his signature brand of orange skin and hair, but swaddled in a large diaper and nothing else.
The Baby Trump balloon, one of many, reappeared again on Saturday over Orlando, Florida — not far from Mar-a-Lago, one of the US president's many palatial residences — during a rally to mark one year since Hurricane Maria decimated the American unincorporated island territory of Puerto Rico, killing some 3000 and laying waste to a power grid that is still not repaired.
This most recent inflatable Baby Trump sighting corresponded with the flight of a large banner over Orlando, joining a rising tide of lawmakers and citizens in the US calling for the president's impeachment.
A political action committee calling themselves 'Mad Dog' claimed responsibility for the enormous 'Impeachment Now' banner passing back and forth over the city on Saturday, as organizers detailed to the press that Orlando is "famous in American politics for being ground-zero for how Florida goes," cited by WESH 2 News.
On the other side of the nation, a creative anti-Trump protester furthered the notion of incarcerating the strikingly unpopular US president by placing a set of bars over a Hollywood Walk of Fame star that the former reality television producer managed to acquire in 2007.
Using a simple wooden frame stuck onto the sidewalk with industrial-strength adhesive tape, local Los Angeles, California, street artist 'Plastic Jesus' succinctly explained to CNN his reasoning behind the political stunt.
"Well, 'cause [Trump's] going to jail," he said.
The sidewalk star — one of thousands in the notorious neighborhood — has been violently defaced several times, leading local officials to suggest that it be removed entirely and replaced with a name less rage-inducing.