"One Palestinian was killed, and 20 injured in the east of the Gaza Strip," Qedra wrote on Twitter.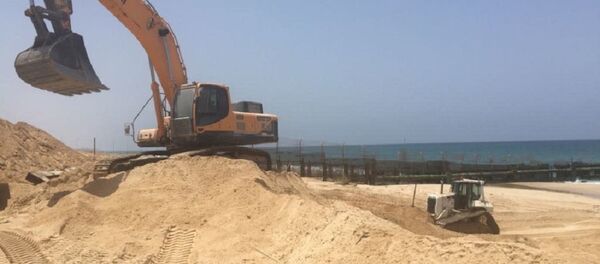 19 September 2018, 14:17 GMT
Tensions between the Israelis and the Palestinians near the Gaza border have been mounting since late March, which marked the beginning of the Great March of Return. The recent disturbances on the Israeli-Gaza border have been caused by continued shelling and the launch of arson balloons by Hamas militants into Israeli territories.
The clashes have already left over 170 Palestinians dead and some 18,000 others injured.