"The tragic and heartrending incident of the martyrdom of a group of our dear people in Ahvaz at the hands of the mercenary terrorists has once again exposed the atrocity and viciousness of the enemies of the Iranian nation … Their crime is a continuation of the conspiracies by the US-backed regimes in the region which have aimed at creating insecurity in our dear country," Khamenei said in a Saturday statement as quoted on his website.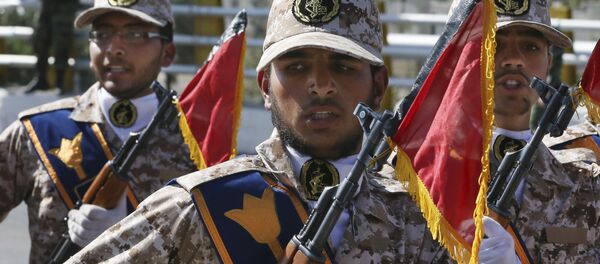 22 September 2018, 20:50 GMT
He also expressed solidarity and sympathy to the families of the victims.
In turn, Iranian President Hassan Rouhani also expressed his condolences, and ordered the Ministry of Intelligence to mobilize all security and military apparatus to quickly identify those responsible for the attack.
On Saturday, armed militants opened fire at a military parade, leaving at least 25 people killed and injuring another 60, according to media reports. The Saudi-linked Patriotic Arab Democratic Movement in Ahvaz has reportedly claimed responsibility for the attack. Iranian Foreign Minister Javad Zarif accused "regional terror sponsors and their US masters" of organizing the attack.
READ MORE: 'America Will Suffer Same Fate as Saddam Hussein' If It Attacks Iran, Rouhani Says
Meanwhile, US State Department spokesperson Heather Nauert told Sputnik on Saturday that the United States supports the Iranian people in their fight against radical Islamic terrorism and condemns all terrorist acts.