Twitter user dafeng_cao has posted a number of images and a video referring to allegedly completed tests of hypersonic gliders in China. However, he hasn't specified the exact time when the presumed tests were conducted, or when the video was shot.
A test using high-altitude balloon to launch the flight vehicle has been successfully performed, allegedly, this was exactly the test which closed a large area of airspace in the Northwest of China. pic.twitter.com/YrlG7ca7du

— dafeng cao (@dafengcao) 21 сентября 2018 г.
In the video accompanying the tweet, one distinctly sees three samples of two different colors, all of them attached to a platform, which is in its turn carried up into the sky by a balloon.
"The three scale models in this test were developed by Institute of Mechanics, CAS," the user noted in a caption to the picture, thereafter  adducing the exact numbers of the showcased models.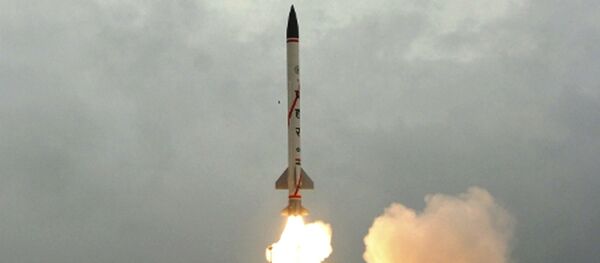 20 September 2018, 17:14 GMT
Media outlet The Drive noted that these might essentially be tests conducted of two products simultaneously, created under two different projects.
In December 2017, the magazine The Diplomat wrote, citing sources in the White House, that China's People's Liberation Army had covertly carried out two airborne tests of a new ballistic missile equipped with a supersonic glider, which the recent tests might have a link to.
Notably, most ballistic missile defense systems find it challenging to spot hypersonic gliders, which move at low altitudes and, conversely,  at a staggering speed of over 6,000 kilometers per hour. They are known to be taken to higher altitudes by ballistic missiles.