The information was provided by the Russian S-400 fire control system based at Hmeymim Airbase in Syria, the Russian Defense Ministry stated, adding that Israeli claims rejecting involvement in the Il-20 downing are false. According to that data, at least one Israeli jet flew at altitude of 10,000 meters, sharing azimuth with the Russian plane during the incident.
"Today's data no longer suggests, but clearly proves that the blame for the tragedy with the Russian Il-20 aircraft lies entirely with the Israeli air force and with those who authorized this kind of activity," the ministry's spokesman, Maj. Gen. Igor Konashenkov said at a news briefing, adding that the data allows to track on a second-by second basis both the Israeli jets and S-200 missiles
READ MORE: Russian MoD: Israel Violated Agreement With Russia to Prevent Incidents in Syria
Following the incident, Israeli Prime Minister Benjamin Netanyahu said that Tel Aviv is ready to provide Moscow with all necessary information to facilitate the investigation, claiming that Syria was responsible for the downing of the Russian plane.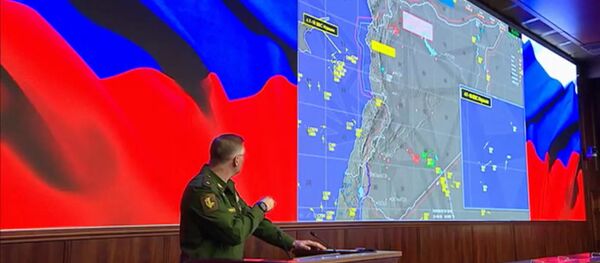 23 September 2018, 12:43 GMT
Addressing the situation, Russian Defense Minister Sergei Shoigu stated, in turn, that his country jam satellite navigation, on-board radars and communication systems  over the waters of the Mediterranean Sea, also promising to
deliver S-300 air defense systems to Syria
in order to secure the safety of the Russian soldiers. According to Shoigu, this move would "cool hotheads" and "prevent ill-considered actions" against Russian military.