"We immediately began to tell our American colleagues when we still had acceptable, mutually respectful relations… that we will not allow your military biologists to do something vague on the Russian borders," Ermakov said.
READ MORE: Georgia's NATO Ambitions to Be Key Topic in Future Presidential Race — MP
"What is happening in Georgia, according to our assessment, is the work of the US Department of Defense on Georgian territory with biological material, the use of our neighbor, our Georgian colleagues, partners, as guinea pigs," he added.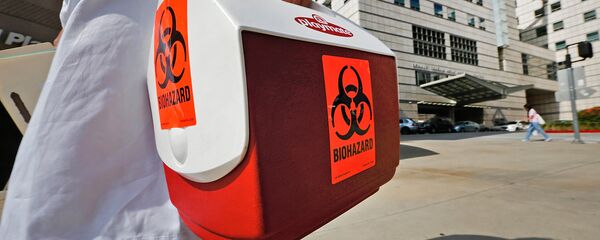 15 September 2018, 01:03 GMT
Earlier this month, former Georgian State Security Minister Igor Giorgadze claimed that he had reports about deaths that could be the result of vaccine tests in a US-funded laboratory in the country known as the Richard G. Lugar Center for Public Health Research. According to the ex-minister, the laboratory could be
running experiments related to Hepatitis Type C.
Addressing the statement, Moscow has requested information on the facility from Washington, but Department of Defense spokesman Eric Pahon stressed that the center has nothing to do with biological weapons.