Russian President Vladimir Putin has information that Ruslan Boshirov, suspected by London of involvement in the Skripal poisoning case, is a civilian, Kremlin spokesman Dmitry Peskov told reporters Thursday.
"He has such information," Peskov said when asked why Putin is convinced Boshirov is a civilian adding that the president voiced the information that was provided to him.
Speaking about attempts to find out the real surname of 'officer Boshirov', he said the Kremlin proceeds from what the Russian president, as well as Petrov and Boshirov — Russian citizens — said.
READ MORE: UK Foreign Minister Says London Finding Ways to Put Economic Pressure on Russia
Peskov also said he would verify reports that Putin allegedly decorated Col. Anatoliy Chepiga and then would provide that information to reporters. 
The presidential spokesman explained that he does not know if there is such a colonel, and recommended to address questions relating to servicemen to the Russian Defense Ministry.
"As for the army officers, as for the citizens who are military personnel, the questions should be addressed to the Ministry of Defense, and not to us," the spokesman stressed.
Commenting on reports by Bellingcat, Peskov said the Kremlin does not have any other information in addition to the previously voiced position.
"As far as I understand, this is such an informal investigation. We do not know whether it corresponds to reality. We proceed from the information voiced by these Russian citizens," Peskov said.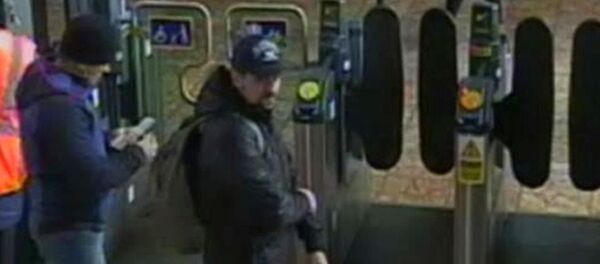 27 September 2018, 09:46 GMT
Earlier this week, UK-based investigative blogger group Bellingcat and The Insider Russia media outlet claimed that they identified one of the suspects in the Salisbury poisoning case, Ruslan Boshirov, as Russian military intelligence officer Anatoliy Chepiga.
On September 5, UK prosecutors charged Russian citizens Boshirov and Petrov with attempted murder of former Russian spy Sergei Skripal and his daughter as well as police officer Nick Bailey. UK Prime Minister Theresa May accused Russian military intelligence of orchestrating the poisoning under the order of the central authorities. However, in an interview with Margarita Simonyan, the editor-in-chief of the RT broadcaster and the Rossiya Segodnya International Information Agency, Boshirov and Petrov refuted any involvement in the Skripal case, stressing that they visited Salisbury as tourists and worked in the fitness industry.