New Delhi (Sputnik): China has opened its doors to Indian non-basmati rice and the first consignment of 100 tons is to be shipped from the western Indian city of Nagpur on Friday. The consignment will be received by China National Cereals, Oils and Foodstuffs Corporation (COFCO), which is one of China's state-owned food processing companies.
"After concerted efforts of the Government of India, 19 rice mills and processing units have been registered for export of non-basmati rice from India to China," a statement issued by India's Ministry of Commerce reads.
READ MORE: India to Launch Massive Publicity Campaign to Woo Chinese Tourists
Presently, Pakistan is the largest supplier of non-basmati rice to China. As per Pakistan's government data, Pakistan exported 233,000 metric tons of rice valuing $83 million in the eight-month period between July 17 and February 2018.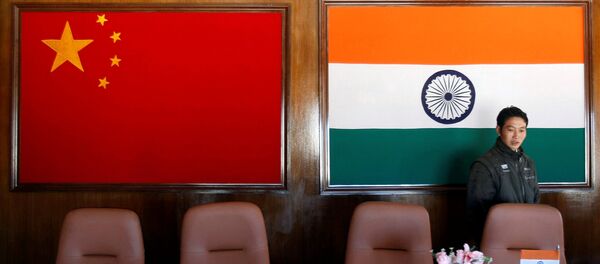 30 August 2018, 11:04 GMT
China had allowed imports of basmati rice from India some years back, but there is not much demand for it in the country. To narrow down the burgeoning trade deficit, the Indian government had asked China to allow the import of broken white rice by 5 percent.
The protocol between the General Administration of Customs of the People's Republic of China and the concerned department of India on phytosanitary requirements for exporting rice from India to China was signed on June 9 this year at Qingdao, China, during a visit by India Prime Minister Narendra Modi.
READ MORE: China's CNG, India's SUN Gold to Invest $485Mln in Gold Deposit in Russia
For years, China had declined India's request to allow rice, as it was alleged that India's rice consignments contained "khapra" (cabinet) beetle and were unfit for consumption.
India wants to increase exports to China with a view to bridging its ballooning trade deficit, which has increased to $63.12 billion in 2017-18 from $51.08 billion in the previous fiscal.