WhatsApp founder Mike Acton has opened up about some of the moral struggles he has faced since selling the encrypted messaging app to Facebook, a company that makes money by collecting information on its users and selling that information to advertisers.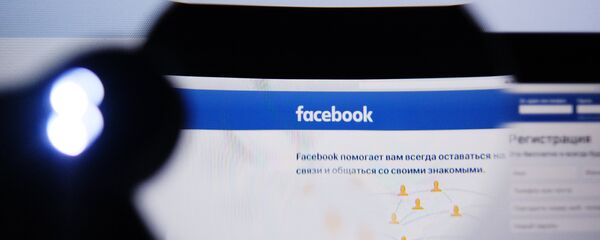 During the Cambridge Analytica scandal earlier this year, it was revealed that the UK pollster had harvested vast amounts of personal information about millions of users on Facebook and then flipped that information to political candidates, including Donald Trump. Acton dropped a bombshell tweet after the news broke: "it is time. #DeleteFacebook."
Acton, his co-founder and investors collected $19 billion from Facebook in exchange for their company in 2014. Acton stayed on and continued to work under Facebook's umbrella with some degree of autonomy. "At the end of the day, I sold my company," he told Forbes Wednesday. "I sold my users' privacy for a larger benefit. I made a choice, and I made a compromise… I am a sellout. I acknowledge that."
​Acton left the company in 2017 before he could earn $850 million invested stock options, however, he still made a $3.6 billion fortune from selling WhatsApp, technologist Chris Garrafa told Radio Sputnik's By Any Means Necessary. "He did walk away from some stock stuff, and that cost him $850 million, but he's still worth $3.6 billion. I am feeling less sympathetic than I was a day or so ago when I first started reading this. He got what he wanted out of this, so now he's using that fame to do this. I'm glad he posted #DeleteFacebook after the Cambridge Analytica scandal. But he says himself: 'I sold out my users,'" Garrafa said Thursday.
Acton, who drives a minivan, received an SMS while meeting with Forbes from a Honda car dealership that said "payment received." He pointed to his phone, saying, "This is what I wanted people to do with WhatsApp… this was informative, and useful."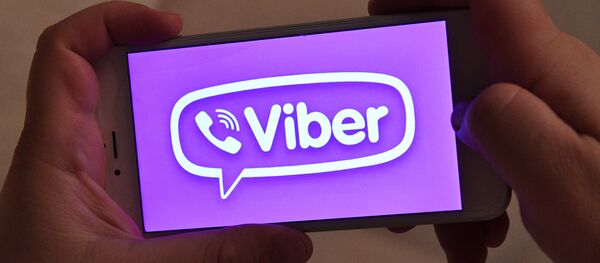 5 September 2018, 11:27 GMT
Tensions started to emerge within the Facebook-WhatsApp marriage a short while after it began. Acton's idea to monetize the 1.5 billion-user platform was to charge a tenth of a cent after exchanging a large volume of encrypted messages. He says his motto running WhatsApp was: "No ads, no games, no gimmicks." Facebook's idea was to place targeted ads on the platform's new Status feature, "which Acton felt broke a social compact with its users,"
Forbes reported.
"Targeted advertising is what makes me unhappy," said Acton.
Garrafa explained that "to do [targeted advertising], they have to use information about you: whether it's what you're talking about, or typing about, or where you are, or other things that you're doing on Facebook, they have to use this information to sell your users to advertisers, who will then give you an ad to sell you stuff."
Facebook also wanted to sell messaging tools to companies that would allow them to interact with users on WhatsApp.
Acton contends that the metered-user model would make money just fine, even though when Facebook bought WhatsApp, the company was not generating the kind of revenue that would normally substantiate a near-$20 billion valuation. "You build it out once, it runs everywhere in every country. You don't need a sophisticated sales force. It's a very simple business," Acton said.
Facebook executive Sheryl Sandberg rejected the idea.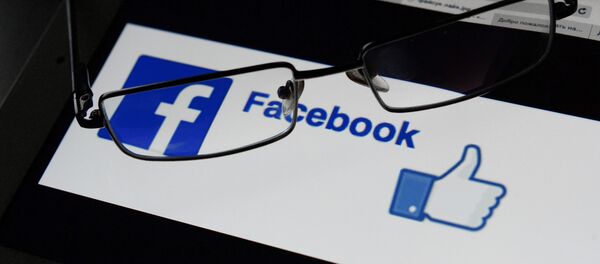 "Her words were, 'It won't scale.' I called her out one time. I was like, 'No, you don't mean that it won't scale. You mean it won't make as much money as…,' and she kind of hemmed and hawed a little. And we moved on… they are businesspeople; they are good businesspeople. They just represent a set of business practices, principles and ethics and policies that I don't necessarily agree with."
Acton has called on users to delete their Facebook accounts, but despite concerns about the Silicon Valley giant's privacy ethics, web developers worry that too much intellectual capital about technology is spent on retrospectives instead of looking forward to solutions for how Facebook might reform.
"The conversation hasn't been around 'what's next?' In all these Congressional hearings, whether its [Mark] Zuckerberg, or Sheryl Sandberg, you're not hearing real calls for how things are going to change. You hear PR platitudes about how we care about privacy but no real policy or technical decisions about how they are going to value that privacy," Garrafa told By Any Means Necessary.