WikiLeaks Veteran
Hrafnsson, 56, has been involved with WikiLeaks for close to a decade, serving as the public face of the organization between 2010 and 2016, and becoming one of Assange's closest friends.
The journalist's association with Assange and WikiLeaks began after the organization's exposure of a major Icelandic banking scandal 2009, which eventually led to the collapse of the island nation's government. Hrafnsson faced sacking and censorship from his employers on Icelandic television for his work.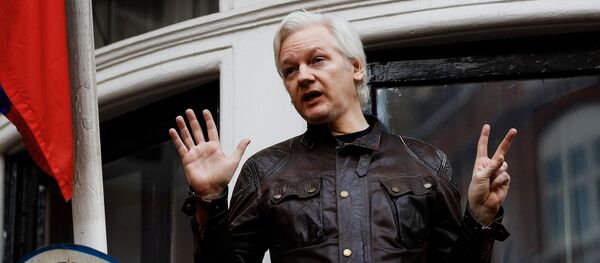 27 September 2018, 07:07 GMT
After Sweden issued an international arrest warrant for Assange over charges of sexual assault, Hrafnsson became one of the WikiLeaks founder's most tireless defenders, speaking to media outlets about the obvious
"politicized" nature
of the case, and Assange's
"almost Kafkaesque"
confinement to the Ecuadorean Embassy in London.
After resigning from the position of WikiLeaks spokesman, Hrafnsson continued to work with the organization, overseeing legal projects and speaking to Assange regularly.
Read More: WikiLeaks: "We Need More Transparency for Those in Power"
Serious Journalist
Hrafnsson gained international recognition for his collaboration with WikiLeaks on its investigation into the July 12, 2007, Baghdad strikes. Footage of the attacks, received by WikiLeaks from US military intelligence whistleblower Chelsea Manning, showed US Army Apache helicopters firing indiscriminately at a group of Iraqi journalists and civilians.
Hrafnsson's investigative film "Collateral Murder, Hellfire," created together with fellow journalist Ingi Ingason, won the International Journalism and Human Rights award in May 2011. The film featured new insights into war crimes in Iraq, gleaned in part from Hrafnsson's travels to the war-torn country. 
Hrafnsson is recognized as one of Iceland's top journalists and has received the country's "journalist of the year" award in 2004, 2007 and 2010 from the National Union of Journalists for his work. 
'Power to the Powerless'
Hrafnsson offered Sputnik important insights on his aspirations and worldview in an in-depth interview with the news agency in 2014. Speaking about the dangers of cooperation between media corporations and states in spying on citizens, the Icelandic journalist warned that there is an imbalance when it comes to the privacy of those in power and ordinary people.
"It is very strange that we live in times where the privacy of individuals is becoming practically nonexistent, but the secrecy of those in power is increasing day by day. That is something that is totally against every principle and value of society, and of course it should be reversed. We need more transparency for those in power. We need more privacy for the powerless – the individual," Hrafnsson insisted.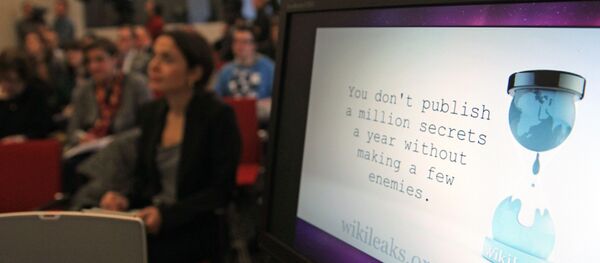 15 September 2018, 16:18 GMT
Back in his home country, Hrafnsson served as an advisor to the Icelandic Modern Media Initiative, a legal movement which culminated in a parliamentary resolution in 2010 aimed at turning Iceland into a safe haven for free speech and freedom of information. 
WikiLeaks 'Not a One Man Organization'
The implications of Hrafnsson's appointment aren't immediately clear. Hrafnsson said of his appointment: "I condemn the treatment of Julian Assange that leads to my new role, but I welcome the responsibility to secure the continuation of the important work based on WikiLeaks ideals."
In a 2010 interview with Forbes published shortly after he was appointed as WikiLeaks' spokesman, the Icelandic journalist hinted about his vision for WikiLeaks. The transparency organization, he said, should "gradually put more emphasis on the leaks than on WikiLeaks, and more emphasis on the organization than the founder." WikiLeaks, he said, was "not a one man organization," and would not be detracted from its work, whatever happens to its key figures.