A Northrop Grumman contractor in Palmdale, California, launched the $79 million aircraft before it went into a self-pilot mode. "Navigation is via inertial navigation with integrated global positioning system updates," according to official descriptions of the aircraft's components.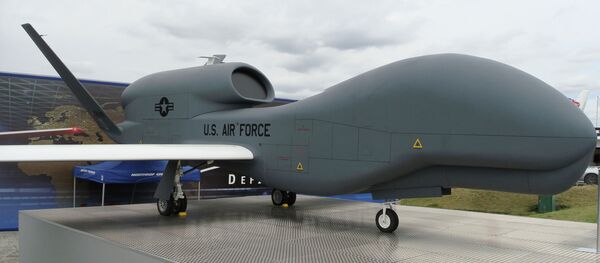 19 December 2016, 23:31 GMT
"The RQ-4 employs a quad-redundant Inertial Navigation System/Global Positioning System (INS/GPS) configuration. The system utilizes two different INS/GPS systems for greater redundancy. The system consists of two LN-251 units and two Kearfott KN-4074E INS/GPS Units."
Those Kearfott navigators were switched off by the craft's operators shortly after the drone lifted off, according to an investigation into the event, which happened in June 2017.
The drone, "having failed to detect the erroneous nature of LNA's navigational data, sent control inputs to correct the false roll data," the report notes. "This included keeping a full throttle, even while the [RQ-4] was in an unusual nose low attitude… the [RQ-4] regained roll control, but airspeed continued to increase."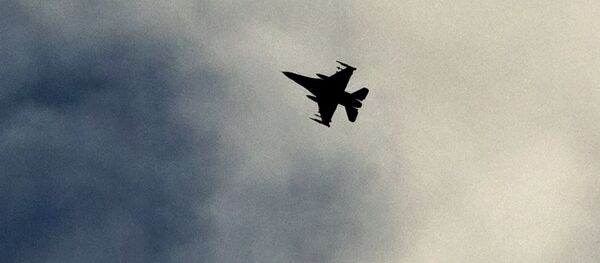 28 September 2018, 16:44 GMT
It appears that user error in flipping off the aircraft's navigators was a deeper cause of the incident. Investigator Col. Jeremy Thiel opined in the report, "I also find by a preponderance of evidence that disabling the [broken drone's] two Kearfott KN-4074E navigators after takeoff substantially contributed to the mishap."
It's not clear why the navigators were switched off.
An F-35B crashed in South Carolina Friday in the first accident involving the US military's most expensive and technologically advanced aircraft, a spokesperson for the US Marines told Sputnik. "It was an F-35 bravo out of the training quadrant, in Beaufort," the spokesperson confirmed when asked about reports that a military aircraft had crashed earlier in the day. The pilot ejected safely, according to a local police report.