The State Department released a brief statement confirming that Secretary of State Mike Pompeo has hosted the foreign ministers of Bahrain, Egypt, Jordan, Kuwait, Oman, Qatar, Saudi Arabia and the United Arab Emirates on the sidelines of the ongoing UN General Assembly in New York City to push forward with the project.
"All participants agreed on the need to confront threats from Iran directed at the region and the United States," the release, attributable to State Department spokesperson Heather Nauert, said. Secretary Pompeo "and the foreign ministers had productive discussions on establishing a Middle East Strategic Alliance, anchored by a united GCC [Gulf Cooperation Council] to advance prosperity, security and stability in the region," the statement added.
According to the State Department, ministers also discussed the need to defeat ISIS* and other terror groups, "bringing peace and stability" to Syria and Yemen, and creating a "thriving and inclusive Iraq."
The State Department said negotiations on the new anti-Iran alliance would continue in the coming weeks and months.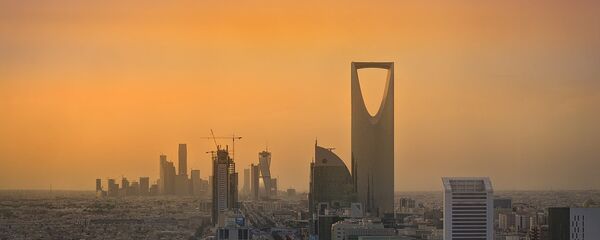 Last month, US-based intelligence research company Soufan Group, founded by Lebanese-American former FBI agent Ali Soufan, released a
report
which concluded that a NATO-like military alliance in the Middle East was highly unlikely, given the lack of unity among the Gulf States. "The Gulf countries are not a stable, unified bloc, but rather a group of uneasy neighbors with a history of intrigue and machinations against each other," the report said.
Also last month, Israeli Prime Minister Benjamin Netanyahu hinted that Israel may join a new anti-Iranian coalition if Tehran were to block the Bab-al-Mandeb Strait off of Yemen's western coast, which serves as the southern entrance to the Red Sea.
The Gulf States have been trapped in a diplomatic spat since mid-2017, when the Saudi Arabia, the United Arab Emirates, Egypt and Bahrain abruptly cut off diplomatic relations with Qatar, accusing the country of supporting terrorism and interfering in their internal affairs. Doha has denied the charges. Kuwaiti and US attempts to mediate the squabble have failed.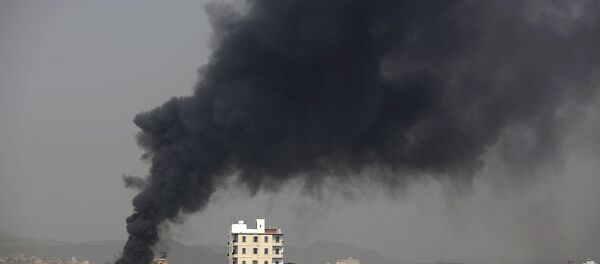 13 September 2018, 19:43 GMT
Tensions between the Gulf States and Iran, which have long considered one another adversaries, escalated in recent years due to the wars in Syria and Yemen. In Syria, Iran and its Lebanese militant group Hezbollah allies have provided assistance to Damascus against a collection of jihadist militants sponsored by the Gulf countries. In Yemen, a coalition of Gulf States led by Saudi Arabia has been waging war against the Houthis, a militia group with ideological ties to Iran which overthrew the country's president in 2015. Riyadh and its allies have accused Iran of providing military assistance to the Houthis, a charge Tehran has denied, pointing to the blockade around Yemen. The Gulf countries, the US and Israel have also accused Iran of attempting to gain influence in Iraq.
*Aka Daesh, aka ISIL, a terrorist group outlawed in Russia and many other countries.