The committee will release 53 transcripts, including the testimonies of key members of President Donald Trump's campaign team, such as Roger Stone, Jared Kushner and Steve Bannon, along with those of officials who served in former President Barack Obama administration, The Hill newspaper reported.
READ MORE: Trump Asks Justice Dep't to Review Russia Probe Documents Before Declassifying
The committee said in a notice on Thursday that the records would first be sent to the Office of the Director of National Intelligence for a review, after which they can be declassified. The review could possibly take up to a few weeks to conclude.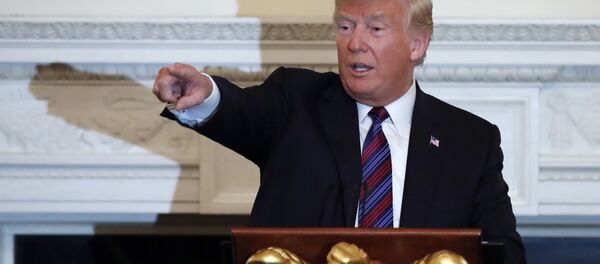 18 September 2018, 18:28 GMT
In April, the committee wrapped up its probe and issued a final report, saying they found no evidence of collusion between Russia and President Donald Trump's campaign team.
The House Intelligence Committee conducted a yearlong Russia investigation, interviewing dozens of witnesses and combing through more than 300,000 documents.
The report — which was endorsed by the committee's Republicans and disputed by its Democratic members — also cast doubt on the earlier findings of the US intelligence committee regarding alleged Russian meddling in the 2016 US presidential election.
The US intelligence community concluded in its assessment Moscow made attempts to meddle in the election, but ultimately the final vote was not affected. The Office of the Special Counsel Robert Mueller has been conducting a separate federal probe into Russia's alleged involvement in the 2016 race.
Donald Trump has repeatedly compared the counsel's Russia collusion probe to a witch hunt.
The Russian government has denied involvement in hacks of the US voting systems in the 2016 elections saying the allegations are groundless.