"The IL-20 is a rather old aircraft equipped with standard onboard equipment designed to protect against man-portable air defense systems. If the Defense Ministry sets the relevant task, we will equip the existing Il-20 fleet with advanced electronic warfare systems," Vladimir Mikheev, an adviser to KRET first deputy general director, told Sputnik.
READ MORE: Israel's 'Unprofessional' Actions Reason for Russia's Il-20 Plane Crash — Moscow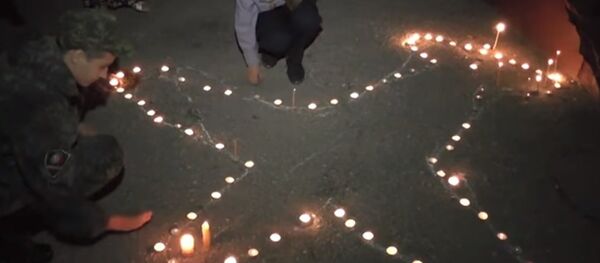 26 September 2018, 11:05 GMT
The statement was made in wake of the recent tragic events connected with the Il-20 aircraft. On September 17, the Russian Hmeimim air base in Syria lost contact with the crew of the military aircraft, which was monitoring the situation on the ground in Syria's Idlib province. At the same time, four Israeli F-16 jets were hitting Syrian targets in Latakia province.
According to the Russian Defense Ministry, Israel had notified the Russian military of its airstrikes only one minute before their start and failed to provide the location of its bombers to Russia. As a result, the Il-20 was caught in the crossfire and downed by a missile launched by Syria's S-200 air defense system.
Russia has blamed the incident on Israel and said that the Israel Defense Forces (IDF) used the Russian Il-20 as a shield. The Israeli side has refuted these statements, saying that they had notified the Russian side in due time.