Earlier in September, Moon and Kim held their third meeting this year, contributing to the improvement in relations between the two countries that have been divided since the end of World War II.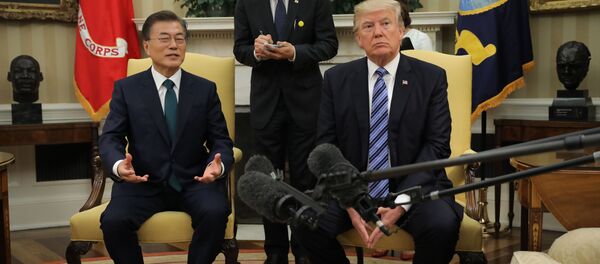 25 September 2018, 03:06 GMT
The situation on the Korean Peninsula has significantly improved over the last few months, with North Korean leader Kim Jong-un pledging to give up his nuclear aspirations and having held three rounds of talks with his South Korean counterpart Moon Jae-in and a historic summit with US President Donald Trump in Singapore in June.
Trump and Kim, in particular, reached an agreement that required Pyongyang to denuclearize in exchange for a freeze on the US-South Korean military drills and eventual sanctions relief.