On Sunday, the referendum on the deal to change the name of Macedonia, officially known as the Former Yugoslav Republic of Macedonia, to the Republic of North Macedonia was held in the country. According to the State Election Commission, over 91 percent of voters supported renaming the country under the deal with Greece, while over five percent voted against. The referendum, however, failed to secure the necessary 50-percent turnout in order to make the vote valid and after counting data from over 91 percent of polling stations, the turnout amounted to 36.36 percent.
"I welcome the yes vote in referendum. I urge all political leaders & parties to engage constructively & responsibly to seize this historic opportunity. #NATO's door is open, but all national procedures have to be completed," Stoltenberg said on Twitter.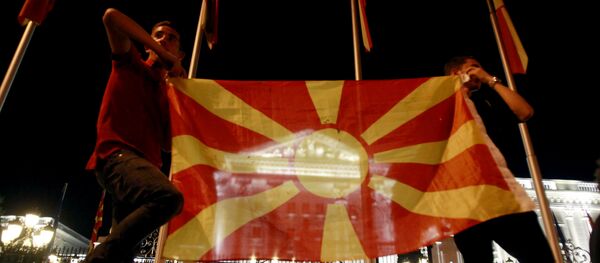 30 September 2018, 21:39 GMT
On June 17, Greek and Macedonian foreign ministers signed an agreement on the former Yugoslav Republic's renaming to the Republic of North Macedonia in the Prespa region, following a decades-long dispute over the use of "Macedonia," which Greece has been objecting to as this is also the name of one of its regions.
The country's new constitutional name will open the way for Macedonia's accession to the European Union and NATO, which has long been blocked by Athens over concerns that the neighboring country might have territorial claims to Greece's own region of the same name.