According to a New York Times Sunday report citing an unnamed military staffer, China cancelled annual diplomatic and security talks in Beijing with US Defense Secretary James Mattis, which was slated for mid-October, because a senior military officer would not be available to meet with Mattis. The Chinese side had previously lauded the plans as an opportunity for relations between the countries to thaw.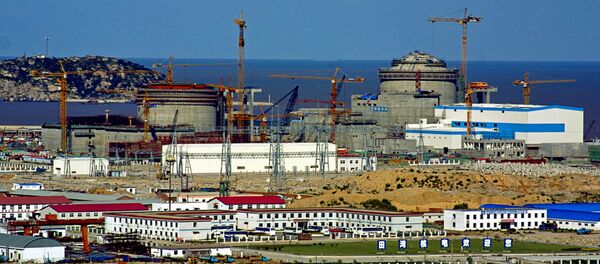 30 September 2018, 15:38 GMT
Separately, the newspaper reported that US Vice President Mike Pence is expected to take the floor this week, focusing on the White House's concerns with China's policies. As recently as last week, a Chinese Defense Ministry spokesperson accused the US of conducting "provocative" flights over the contested South China Sea and thereby exacerbating a military spat between the two nations.
The trade issue has also remained an apple of discord in the bilateral relations, even more so since President Trump last month imposed an extra $200 billion in tariffs on China-manufactured goods, insisting that the tariffs are essential to kick-start fair trade with the second biggest economy. In response, China slapped reciprocal duties amounting to tens of billions of dollars.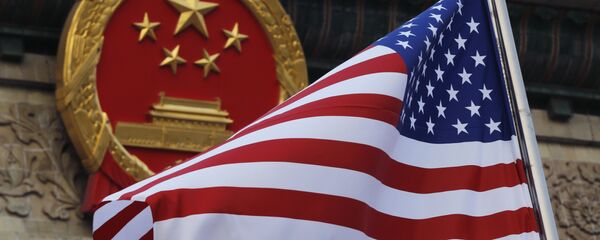 29 September 2018, 16:49 GMT
The row, meanwhile, has outgrown the trade issues, as Washington also slapped limitations on a Chinese state military company for buying weapons from Russia, and initiated sales of an estimated $330 million worth of military equipment to Taiwan, which under the "One China policy," to which the US notably adheres, is considered to be a Chinese territory. China issued a note of protest against the move shortly afterwards.
Last week, Trump alleged at a United Nations Security Council gathering in New York that China was interfering in the upcoming 2018 midterm elections, intentionally targeting Republicans to express its dissatisfaction with Washington's trade policy. China responded, noting during the high-profile UN event that it "did not and will not" meddle in "any country's domestic affairs."
READ MORE: China Won't Try Influencing US Election But Could Use Economic Power — Scholars
Also, a senior American foreign policy official, Matt Pottinger, who deals with China on the National Security Council, summed up the administration's attitude to China last week, telling an audience at the celebration of national day at the Chinese Embassy in the US capital that the United States was intent on competing with China. "For us, in the United States, competition is not a four-letter word," the senior official, Pottinger gibed.
According to the cited source, it is not immediately clear whether it is last week's episodes that provoked the decision to ditch the planned meeting.