"I would say respectfully that we would all benefit and, in particular, foreign affairs ministers from opening a history book from time to time. That is the only comment I have," European Commission spokesman Margaritis Schinas said at a briefing.
At the Conservative Party Conference on Sunday, Hunt warned the European Union against attempts to "keep the club together" by punishing a member who leaves with economic destruction and even break-up of its territorial integrity, meaning a risk of a border down the Irish Sea.
READ MORE: Labour Party to Vote Against Brexit Deal — UK Shadow Foreign Secretary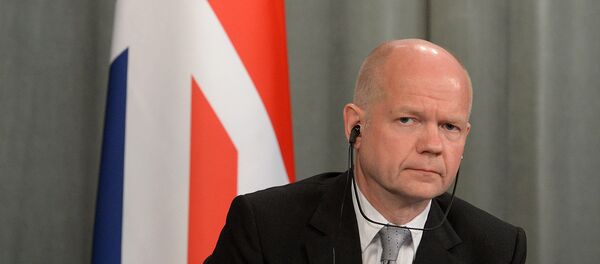 11 September 2018, 11:49 GMT
He pointed to what he called "the lesson from history," warning that his country "won't be the only prisoner that will want to escape" if the bloc turns into a prison.
The UK-EU negotiations on Brexit have reached what UK Prime Minister Theresa May called deadlock after Brussels rejected her Chequers plan, which envisaged the establishment of a UK-EU free trade area based on a "common rulebook" and the refusal to draw a hard border between Northern Ireland and Ireland. According to the European Union, London's plan threatens to ruin the integrity of the EU single market.