India's state-owned ONGC Videsh Ltd and its partners will pay $230 million to Russian energy giant Rosneft in an out of court settlement of a dispute regarding oil production in Russia's Sakhalin-1 oil field.  
READ MORE: ONGC Videsh Vankorneft Acquires 15% Stake in Namibia's Offshore Block
"We have agreed for an out-of-court settlement and the consortium has agreed to pay $230 million," N.K. Verma, managing director, ONGC Videsh, told reporters in New Delhi.
Verma said that the Indian firm has already made the payment to Rosneft.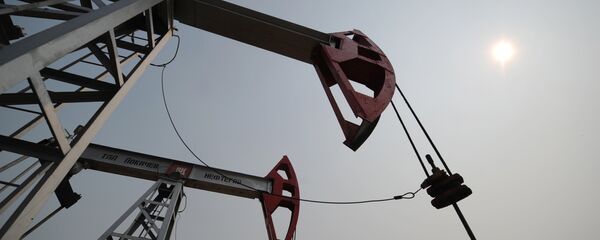 13 September 2018, 13:17 GMT
The Indian state-owned firm holds 20% interest in the Sakhalin-1 project that it bought way back in 2001 for $1.7 billion. The project started production in 2005.
Gas production from the project — India's first major investment in Russia's energy sector — is increasing after Russia lifted output restrictions as part of a global deal with OPEC. Verma stated that production at the Sakhalin-1 project reached 250,000 barrels per day, up from some 200,000 bpd.
READ MORE: Russia's Rosneft Closes Deal to Buy 49% of India's Essar Oil — Company
Sakhalin-1 is a large-scale project and is carried out under a production sharing agreement (PSA) signed in 1996. The production is being carried out on the northeastern shelf of Sakhalin Island.