The strikes were conducted on terrorists' facilities located in the region of Boukamal, on the eastern bank of the Euphrates in Syria, according to a PressTV report citing Islamic Revolution Guards Corps (IRGC) news portal Sepah News.
According to the portal, the strike has been conducted by the IRGC's aerospace division.
Fars news agency reports that ballistic missiles were used in this strike.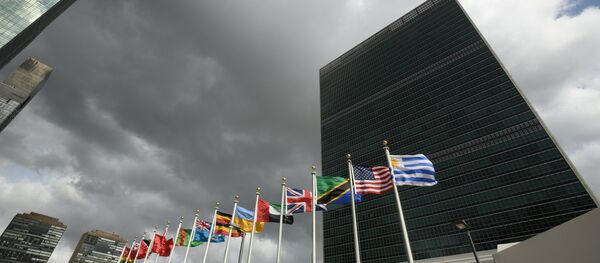 30 September 2018, 16:05 GMT
According to Iran's IRNA news agency, the maneuver allegedly eliminated a number of terrorists.
On September 22, a group of gunmen opened fire during a military parade in the Khuzestan province of Iran, killing 25 people, including one journalist and, reportedly, over a dozen Islamic Revolutionary Guards Corps servicemen.
READ MORE: Iranian President Decries Haley's Remark on Terrorist Attack in Ahvaz
Following the incident, the Daesh terrorist group claimed responsibility for the assault.
The Supreme Leader of Iran, Ayatollah Ali Khamenei, has claimed that the terror attack was organized by Saudi Arabia and the UAE, with support from the US.