Just 15 percent of the Navy's carriers have been operationally deployed at a given point in 2018, USNI News calculated in a recent analysis. In the last 15 months, fewer carriers have been underway than at any point since 1992, according to the report.
What's more, "for 22 days this summer, the Navy did not have a full carrier strike group deployed anywhere in the world available for national tasking," the Navy has confirmed. The USS Abraham certified an air wing during that period, while the USS Vinson spent time at the Rim of the Pacific Exercises, which USNI counted as being unavailable for national tasking.
One major reason for the fall in carrier deployments is the massive cost associated with operating a carrier and the aircraft aboard it, a senior official told USNI.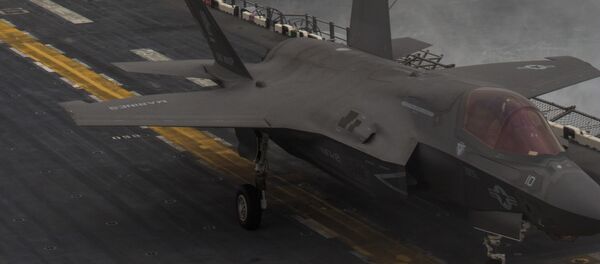 25 September 2018, 19:28 GMT
"After 9/11," said US Navy Vice Chief of Naval Operations Adm. Bill Moran, "our focus was supporting the ground fight, which meant we were operating that force a lot, and when you operate the force a lot it eats up a lot of your cash, it eats up a lot of your service life."
Operating a Nimitz-class carrier runs about $298 million per year, the Government Accountability Office estimated in a 1997 study. The current carrier fleet is made up entirely of Nimitz-class carriers, with the lone ship of the new Ford-class still undergoing sea trials.
"Add on to this the cost of the air wing, the combat power behind the aircraft carrier," a US Navy lieutenant commander wrote in thesis paper from 2012. "An average current air wing is composed of four fighter/attack squadrons of 10-12 aircraft each, an electronic warfare squadron of four aircraft, an airborne command and control squadron of four aircraft, two onboard delivery aircraft and a helicopter squadron of six aircraft."
The workhorse F/A-18 carrier aircraft, according to the Office of the Under Secretary of Defense Comptroller, costs about $10,507 to fly per hour. Brett Odom, former F/A-18 pilot and financial expert at Fighter Sweep, has disputed the Pentagon's cost accounting, however, on the grounds that it only covers marginal costs.
Odom estimated that the cost to pay pilots and support crews, conduct engine maintenance and fuel the aircraft for an hour was $11,140 — approximately in line with DoD's estimate. But then there is the cost of the aircraft itself: an F/A-18 runs about $65 million. Odom refers to this figure as capital cost. Incorporating the average acquisition cost smoothed out over an expected life of 6,000 flight hours into the equation, the expert reached $22,000 in cost per flight hour.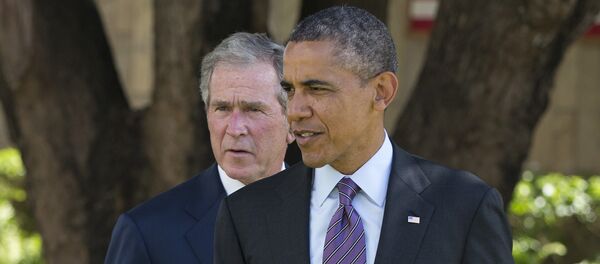 11 September 2018, 19:09 GMT
"There are valid reasons to ignore capital costs and treat them as sunk costs in certain situations. However, by ignoring capital costs, the Department of Defense is implicitly stating that its fighter aircraft are free, or — like the pyramids — they can be expected to function forever," Odom wrote for Fighter Sweep in 2016.
"This has all been building up" for 17 years "through overuse of the carrier force and naval aviation," former Pentagon official Bob Work said in comments to USNI.
"When we kept two carriers in the Persian Gulf for a period of time, we kept telling the senior leadership that this was going to have a downstream effect, and it would really put a crimp maintenance-wise, and there would be gaps both in the Pacific as well as the Middle East. That is coming home to roost," Work said.
While the US Navy carrier fleet was taxed abroad, Washington's defense budgets continued to grow.
"It's fairly obvious that corporate interests for the defense industry like Raytheon and others have driven a lot of our spending in the last 20 years or so, especially given the War on Terror post-9/11," Daniel Sankey, a California-based financial policy analyst, said in an interview with Sputnik News.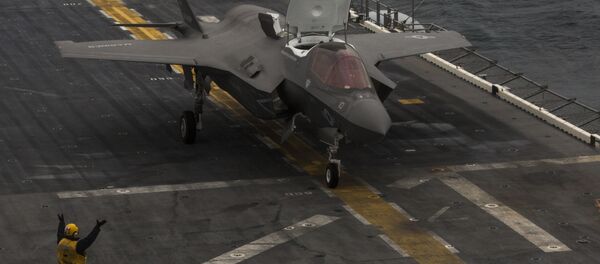 27 September 2018, 18:11 GMT
"We've carried this huge, outsized expenditure," he noted. "Eventually the money supply starts going down. It's not infinite, even though the US pockets are pretty deep."
The carrier force is now facing the music of the Pentagon's "credit card wars" since 9/11, conflicts that have been paid for with mostly borrowed funds. Brown University's Institute for International and Public Affairs found that post-9/11 war expenses add up to about $5.6 trillion.
"You have a thoroughbred horse in the stable that you're running in a race every single day. You cannot do that. Something's going to happen eventually," Secretary of the Navy Richard V. Spencer told reporters in August.