The claims, which were made in a Wall Street Journal article on Tuesday, suggest that in February 2018, Trump called on his then-lawyer Michael Cohen to seek a restraining order against Daniels "through a confidential arbitration proceeding."
POTUS reportedly ordered the move after he caught wind that Daniels, whose real name is Stephanie Clifford, intended to do an interview about the rumored affair.
Sources told the outlet that after Cohen received his orders, Trump told his former lawyer to coordinate a legal response with his son, Eric Trump, and Lawrence Rosen, another attorney who has in the past represented both POTUS and the Trump Organization. It was also noted that 45 would be covering the legal costs associated with the request.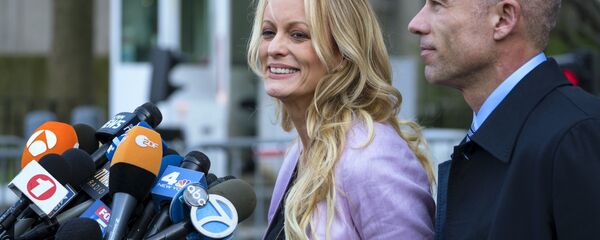 18 September 2018, 15:10 GMT
Jill Martin, a Trump Organization lawyer, was later brought into the fold after Eric Trump directed Rosen to contact her so that she could sign off on arbitration documents, according to the Journal. Though the restraining order was eventually filed on February 22 and granted a few days later, Daniels ultimately ignored it and sat down with Anderson Cooper for CBS' "60 Minutes."
Daniels' move violated a nondisclosure agreement she had signed ahead of the 2016 presidential election, stipulating that in exchange for a payment of $130,000, she would keep mum on the subject of her alleged encounter with Trump. However, it was later claimed by Daniels and her lawyer, Michael Avenatti, that the agreement was invalid since Trump hadn't actually signed the dotted line.
In that much-anticipated interview, Daniels dished out the details on meeting Trump at a celebrity golf tournament in Lake Tahoe in July of 2006 and how the pair rendezvoused at a hotel suite later that night.
"I asked him if I could use his restroom, and he said, 'Yes, you know, it's through those — through the bedroom, you'll see it.' So I excused myself and I went to the — the restroom," Daniels told Cooper during the March interview. "You know, I was in there for a little bit and came out, and he was sitting, you know, on the edge of the bed when I walked out, perched."
"I realized exactly what I'd gotten myself into. And I was like, 'Ugh, here we go.' And I just felt like maybe… it was sort of… I had it coming for making a bad decision, for going to someone's room alone, and I just heard the voice in my head: 'Well, you put yourself in a bad situation, and bad things happen, so you deserve this,'" she added.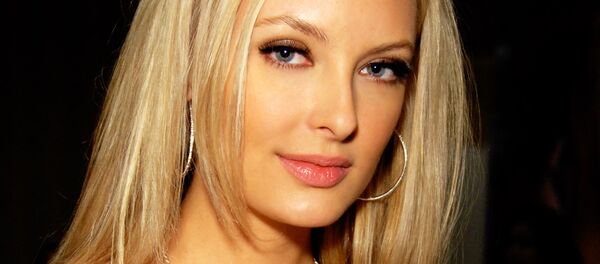 11 September 2018, 16:43 GMT
Trump has repeatedly denied all claims made by Daniels on the matter.
In August, Cohen pleaded guilty to several federal charges of tax fraud and lying to financial institutions and revealed that at the direction of a client who was a "candidate for federal office," he arranged payments "for principal purpose of influencing the election."
It was also revealed in court documents that when Cohen sought his reimbursement for payoffs made to Daniels and Playboy model Karen McDougal, he submitted false invoices to an official at the "candidate's company" known as "Executive 1." McDougal was paid $150,000 to keep quiet about her own 2006 affair with Trump.
Cohen's reimbursement ultimately added up to $420,000 after sending in monthly $35,000 invoices for services rendered and additional service fees. The total also included a $60,000 bonus. The former Trump fixer is scheduled for sentencing on December 12.