Turkish police reportedly arrested a German national in August   for defaming President Recep Tayyip Erdogan on social media in 2014 and 2015, Der Spiegel wrote.
According to the weekly newsmagazine, Huseyin M., a German citizen of Turkish descent who lives in Brunswick, Germany, was detained while on a holiday near the city of Izmir in western Turkey.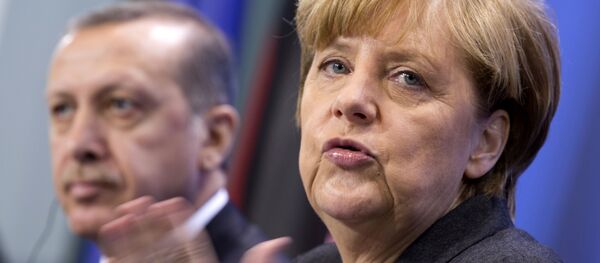 He was taken to a police station and told that he had twice insulted Erdogan on his Facebook page calling him a "dictator" and a "child murderer."
Huseyin M. has denied the accusations.
Released shortly after his arrest, Huseyin M. was barred from leaving the country but was later put in jail because he has no permanent address in Turkey.
According to Spiegel, the first court hearing of Huseyin M.'s case is scheduled for October 11.
According to Turkish criminal law, Huseyin M. could receive a prison sentence of up to four years on charges of insulting the president.
The German Foreign Ministry said that it was aware of what was going on and that Huseyin was being provided legal advice from the German Consulate.
According to German officials, Huseyin M. is one of five German citizens in prison in Turkey. Several prominent figures, such as Die Welt reporter Deniz Yucel who has dual nationality, have been released pending trial.
READ MORE: Germany Grants Asylum to Alleged Plotter of Turkey's Military Coup — Reports
The Spiegel report falls hard on the heels of President Erdogan's Erdogan's state visit to Germany, where Chancellor Angela Merkel and President Frank-Walter Steinmeier voiced concerns over the human rights situation in Turkey which has put an added strain on relations between Berlin and Ankara.