According to the Foreign Policy newspaper, the review has found that the Chinese authorities are intentionally monopolizing the world's supplies of rare-earth minerals and other strategic material used in US missiles, rockets and jets to undermine US defense capabilities.
The study will be released in the near future, the media added.
Trade tensions between the United States and China continued to escalate in recent months, as both countries introduced steep reciprocal tariffs on each other.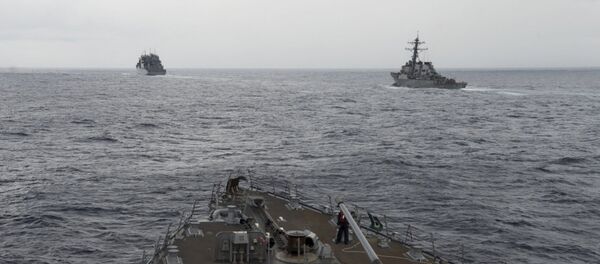 2 October 2018, 03:55 GMT
Earlier in September, a new round of US tariffs on Chinese goods and retaliatory restrictions on US imports to China were imposed amid the further escalating trade dispute which the parties have so far failed to resolve, despite holding numerous consultations.
US-China trade war took a new turn and extended to the security sector last month after Trump sanctioned a key Chinese military unit for buying Russian weapons and accused Beijing of meddling in the upcoming US midterm elections.